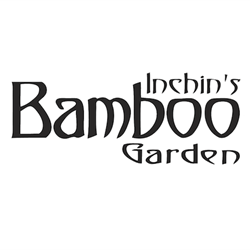 Boca Raton, Florida (PRWEB) October 15, 2014
Inchin's Bamboo Garden Franchising, a Pan Asian Cuisine Restaurant Group based in Alpharetta , GA has successfully deployed mobile ordering and 1-1 marketing with AppSuite's 360° Mobile Marketing Solution. Inchin's currently has 11 locations across the US with expansion plans of several new locations in progress. The franchise group made the strategic decision to go mobile with ordering to capture an increasing share of consumers who are looking for the convenience of ordering via a mobile app. According to a recent technology survey the National Restaurant Association conducted, over 60% of consumers between the ages of 18-55 years want a mobile app for Takeout and Delivery ordering.
Key features Inchin's has implemented from AppSuite's 360° Mobile Marketing Solution include:

Mobile app ordering for Takeout & Delivery
Multi-location mobile app
Directions
Mobile offers
Social Media Integration
1-1 Direct Personalized Marketing
Kaushik Patel, CFO, Franchise and Marketing Director of Inchin's Bamboo Garden in Alpharetta, GA commented, "We explored many options for adding mobile app ordering to our group and we found that AppSuite's 360° Mobile Marketing Solution was hands down the best option available. The ability for customers to order via our mobile app has helped grow our takeout business. Customers are excited about the new offering and orders are flowing! We are also very excited about the social media integration and 1-1 direct personalized marketing engine that the app features"
Jim Daleen, CEO of AppSuite added, "We are proud to be part of the amazing success and growth strategy that Kaushik and the Inchin's Bamboo Garden team have underway. They are the perfect customer, they know what they want and once they commit to a program they are exceptional at making it happen!"
Based in Boca Raton, Florida AppSuite (http://www.mobileappsuite.com) is a global mobile application company providing advanced features such as branding, consumer messaging, loyalty, social media integration, and advanced customer care to the food and beverage industry. A proprietary, powerful, and easy to use Content Management System (Customer Care Portal) supports the company's apps allowing their customers to customize and control all aspects of the program. The company also features a state-of-the-art iPad application to manage customers in the establishment (Loyalty Manager). Appsuite rapidly deploys its 360° mobile marketing solution without restaurants spending large sums of money to develop and support their own app.
Inchin's Bamboo Garden (http://www.bamboo-gardens.com) specializing in a Pan Asian Cuisine with emphasis on freshly prepared meals. The company has 11 locations across the US. Locations feature an ambiance of Chinese culture featuring Warriors from Xian to old doors from antique markets of Beijing to curios from flea markets of Shanghai.