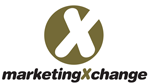 This was a great organization with a great cause who just ran into some bad luck. We were very happy to have the resources to build this website in such a short amount of time. – Ryan Parshall, President, MarketingXchange.
Kansas City, MO (PRWEB) October 16, 2014
Time was of the essence when Kansas City digital agency, MarketingXchange, received We Care of India's cry for help. We Care of India is a non-profit company based in Olathe, KS created to help women in India become empowered and employed. Their website picked up a virus and Google removed them from their index. With a fundraising event scheduled in less than a week, they needed website help fast. Director, Julie Martin, was referred to MarketingXchange by one of their current customers and sought their help.
The MarketingXchange team dove in and created an updated website with a new design that better represents the current mission and direction of the company. The first step in this non-profit website development was to create a responsive design website to ensure it would be mobile friendly and look ideal on all sizes of devices. Building it on the WordPress format meant the new website could be easily updated by the client for low-cost maintenance in the future. The addition of a blog and a photo gallery, which showed the staff interacting with the women and children in India, added maximum emotional impact to increase donations. The new site is Google approved, easily visible on all devices, and includes an E-commerce function for accepting those donations. The new site was up and running in time to be effective for the fundraising event.
MarketingXchange is a digital marketing company located in Kansas City that specializes in website design and lead generation for small companies.