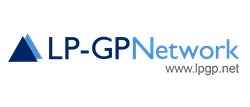 Over 50,000 connections between LPs and GPs have been made on the platform in the last six months
London, UK (PRWEB) October 15, 2014
The first Investor Groups are focused on Secondaries, Infrastructure and Africa. Members of each Group can access and share relevant news and research, produced by AltAssets' experienced team of journalists and researchers, as well as review updates from other members. In addition, members can review profiles of LPs in the Group and of all fund managers who invest in the space, and then use the wide range of online communications tools provided by the LP-GP Network to connect and engage.
The interest areas for Investor Groups are being created in consultation with LPs within the AltAssets community; over 5,000 institutional investors use the AltAssets service and over 3,000 are premium members of the AltAssets LP-GP Network. New Investor Groups will be launched over the next year in each area where LPs express high interest.
Investor Groups are one of a range of new features and tools being developed on the AltAssets LP-GP Network, which already connects thousands of LPs and GPs around the world, both online and at exclusive face-to-face events. In the last six months over 50,000 online connections have been made between Network members, which makes it the world's most active online private equity community by far.
Further Information:
For further information contact Richard Sachar, CEO, AltAssets.
AltAssets is a global investor network that has served the institutional investor community in alternative assets for over a decade. The company recently raised growth capital from a wide group of well-known European private equity, venture capital and hedge fund industries in order to develop its online networking platform and expand its highly successful range of investor events.
The AltAssets news service has established itself as the world's most widely used source of online information in the global private equity industry with 50,000 professionals from over 150 countries accessing news and research each month. Over 10,000 limited partners (LPs) are regular users of AltAssets .
AltAssets has offices in London, Hong Kong and Manila with other offices planned soon