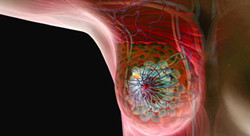 Seventy percent of women with breast cancer are vitamin D deficient. Vitamin D has been shown to prevent breast cancer and decrease the expression of cancer causing genes.
Orland Park, Illinois (PRWEB) October 14, 2014
1. Supplement your diet with proven anti-breast cancer vitamins and nutrient such as:
a. Vitamin D: Seventy percent of women with breast cancer are vitamin D deficient. Vitamin D has been shown to prevent breast cancer and decrease the expression of cancer causing genes. (1) Besides breast cancer, vitamin D has been shown to decrease the risk of all cancers in women.
Vitamin D levels can be checked through Vital Health, Inc.'s Blood Chemistry Wellness tests. A blood chemistry wellness test provides the best warning indicator to proactively address the underlining health condition before it manifests into more serious symptoms or a diagnosable disease. Vital Health, Inc's. Blood Chemistry Wellness tests are ordered online and lab requisition(s) are emailed to the client. Labs are drawn at local Labcorp facilities. Dr. Griffin who incorporates her over 40 years of experience as a traditional naturopath and clinical nutritionist can review online results. No appointment with Barbara Griffin,NMD, CNC, Certified Gluten Practitioner, owner of Vital Health, Inc. and New Vitality Health Foods, Inc. is necessary to take advantage of the Blood Chemistry Wellness tests. For more information please contact Vital Health Inc. at (708) 226-1131 or vitalhealthbarb(at)aol(dot)com
Try ProVitality Vitamin D supplements. If a person is already taking Vitamin D, and the blood test identifies Vitamin D deficiency, in order to ensure better absorption New Vitality Health Foods, Inc. recommends Bio-D Mulsion.
b. Alpha lipoic acid: This miracle nutrient and antioxidant kills harmful free radicals that can lead to the formation of cancer cells. Alpha lipoic acid also recycles other antioxidants like vitamins C and E to maximize their free radical scavenging ability.
c. Turmeric (Curcuma longa): People whose diets are rich in turmeric have lower rates of breast cancer as well as prostate, lung and colon cancers. (2) Turmeric is useful for all inflammatory disorders and for autoimmune conditions. Overall, turmeric appears to have significant anti-inflammatory and cancer-protective effects.
d. Calcium D-Glucarate: Calcium D-Glucarate is a relatively common nutrient found in many fruits and vegetables. This nutrient aids the body in the elimination of many harmful substances and helps to lower abnormally high levels of steroid hormones including estrogen, testosterone, and progesterone. Calcium D-Glucarate may help to protect against the development of certain tumors.
2. Increase the fiber in your diet.
High fiber diets have been shown to decrease breast cancer risk by up to 54 percent. Fiber binds to harmful substances in the intestines and escorts them out of the body. To increase fiber in the diet try: sprinkling flax seeds on cereal or yogurt, add beans to soups and stews, and snack on almonds.
3. Modify your diet to include cruciferous vegetables, incorporate organic produce, and reduce animal fat.
Cruciferous vegetable, such as cauliflower, cabbage, bok choy, broccoli, brussel sprouts and similar green leaf vegetables contain sulfur compounds called indoles, which help eliminate excess estrogen from the body and prevent it from triggering the growth of breast cancer. (2) Cruciferous vegetables convert cancer-promoting forms of estrogen to protective forms that inhibit the development of potentially cancerous cells in the breast. Since many pesticides have been linked with an increased risk of breast cancer, choose organic produce as much as possible. Reducing animal fat in your diet is an important cancer prevention measure. High consumptions of animal fat have been linked to more cases of breast or colorectal cancer, while fish oil was linked to fewer cases.
4. Eat more Omega 3 fatty acids.
Omega 3 fatty acids help to inhibit the effects of inflammatory substances called prostaglandins. These substances not only depress the immune system, they weaken its ability to identify tumors. Omega 3 fatty acids in flax seeds, flax oil, raw walnuts, and fish, reduce prostaglandins and inflammation.
5. Sugar Feeds Cancer, So Watch Sugar Consumption
Sugar feeds every cell of the body, including cancer cells. A high-sugar diet contributes to excess weight gain, and obesity; both are associated with an increased risk of developing several types of cancer. (3) Sugar, when eaten in small amounts, can fit into a balanced diet. For those with a sweet tooth, it's better to get your sugar fix from naturally sweet fruits than processed foods.
New Vitality Health Foods, Inc. recommends talking to your physician before starting any supplement regimen.
About New Vitality Health Foods, Inc.:
Established in 1988, New Vitality Health Foods, Inc. provides Chicagolands' largest selection of allergy-free foods that have met their high standards for taste, quality, and nutrition. New allergy-free foods are introduced weekly. They also carry frozen foods, vitamins, herbs, homeopathic, aromatherapy, body care, pet care, household items and much more. New Vitality features only the highest quality, effective nutritional supplements to support their customers' total health. New Vitality Health Foods, Inc. is located at Orland Park Crossing, 14225 S. 95th Avenue Suite 410, Orland Park IL, 60462. (708) 403-0120 http://www.newvitalityhealthfoods.com
Sources:
(1) http://www.drweil.com
(2) http://www.care2.com
(3) http://www.cancer.gov