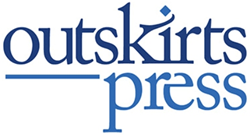 Just in time for the holidays, adults can publish a custom children's book starring the child they love. The popular custom book package now comes with distribution on Amazon and Barnes & Noble.
Denver, CO (PRWEB) October 14, 2014
With custom illustrated children's books from Outskirts Press, it's never been so easy to publish a book starring a young boy or girl you know and love. Now, the self-publishing service provider has sweetened the deal, adding quick and affordable distribution on Amazon and Barnes & Noble to the popular publishing package.
Outskirts Press' fully illustrated custom children's book allows users to tailor a personalized book to a specific boy or girl, and makes an ideal Christmas gift or family keepsake. Customizing is easy: Simply select a boy's book or girl's book, choose Caucasian or African-American characters, and supply the names of the "characters." In less than 30 days, Outskirts Press will publish the resulting 28-page, 8.5-by-8.5-inch, fully written paperback, complete with full-color, full-page illustrations and durable, saddle-stitched bindings.
New this year – just in time for holiday gift-giving – authors who purchase the Custom Children's Book will also receive distribution on Amazon and Barnes & Noble, so friends, family and others can order the book for Kindle- and Nook-enabled devices. This capacity for electronic distribution gives authors and gift-givers greater flexibility to get these precious family keepsakes into more hands, quickly and easily.
Authors who order the Custom Children's Book from Outskirts Press enjoy a number of benefits of this option:

Quick, easy and affordable ordering
Earned royalties with the Publish It! option
Book is listed and available for sale online on Amazon.com
Book is listed and for sale Barnes & Noble's website
A unique ISBN
Authors earn a $2.00 royalty for every new copy of the book that sells online
Customers who purchase this option can also order additional paperback copies for as little as $7.99 each.
For more information about the Custom Children's Book package from Outskirts Press, visit the Outskirts Press product page at http://www.outskirtspress.com/options/17702_fully_illustrated_custom_children_s_book_for_a_girl.html.
About Outskirts Press, Inc.: Outskirts Press offers full-service, custom self-publishing and book marketing services for authors seeking a cost-effective, fast, and flexible way to publish and distribute their books worldwide while retaining all their rights and full creative control. Available for authors globally at http://www.outskirtspress.com and located on the outskirts of Denver, Colorado, Outskirts Press, Inc. represents the future of book publishing, today.
# # #
Outskirts Press, Inc., 10940 S. Parker Rd - 515, Parker, Colorado 80134
http://outskirtspress.com 1-888-OP-BOOKS