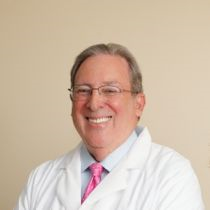 Laurel, MD (PRWEB) October 14, 2014
Dr. Stewart Rosenberg of Laurel Laser Dentistry is proud to offer a minimally invasive option to treat gum recession. Dr. Rosenberg, a leading dentist in Laurel, MD, now utilizes the advanced Pinhole Surgical Technique (PST™) to treat receding gums without the use of scalpels or sutures. Recession is the slow wearing of gums which expose an increasing amount of tooth structure. It is a common, but treatable condition.
Gum recession is commonly mistaken as being a cosmetic problem. While recession does make teeth appear larger, creating a cosmetic issue, it is a serious dental health problem. Teeth rely on gums for protection and support. Exposed roots of teeth are threatened with disease and damage. The crowns, or visible portions of the teeth, are covered with a protective coating of enamel that hinders decay causing bacteria. Roots of the teeth do not have enamel. They rely on the gums to cover and protect them. Without treatment provided by a dentist in Laurel, MD, recession often leads to extensive decay and damage of the root structure for patients. Gums also act as part of the structure that holds teeth firmly in place. The further they recede, the greater the chance teeth will loosen and have internal problems that require more invasive treatment.
PST™ is an advanced treatment that reverses gum recession with minimal discomfort. Dr. Rosenberg performs the procedure by numbing the area of recession and then creating a tiny hole in the gums. Through this hole, he gently loosens the gums from their position using a specialized instrument. Once he detaches the gums from the receded placement, he pulls them down or up to cover the roots of the teeth. This procedure is so easy on patients that most return to their typical activities immediately afterward. Thanks to PST™, Dr. Rosenberg does not have to use grafts or stitches to repair the gums. Healing occurs rapidly due to the minimally invasive nature of the treatment.
Anyone interested in learning more about gum recession or the other dental services that Dr. Rosenberg provides, is encouraged to visit his website at http://www.laurellaserdentistry.com or call his office at (301) 761-2054. He provides additional education on his website, and is happy to meet with those who would like to discuss their specific needs.
About the Doctor
Laurel Laser Dentistry is a general practice offering personalized dental care for patients in Laurel, MD. Dr. Stewart Rosenberg is a graduate of the University of Maryland Dental School, where he was magna cum laude. An internationally renowned clinician and speaker, Dr. Rosenberg is a pioneer in the fields of laser dentistry, minimally invasive dentistry and micro – air abrasion, prevention and early decay detection and many other dental technologies. He has been instrumental in the development and use of lasers in dentistry and has trained dentists worldwide. He is an active member of the American Academy of Cosmetic Dentistry, a founder, past president and master of the Academy of Laser Dentistry, Founder and member of the executive board of the World Clinical Laser Institute, founder, past president and diplomate of the World Congress of Minimally Invasive Dentistry and recipient of both the distinguished service award and clinician of the year. To learn more about the dental services offered at Laurel Laser Dentistry, please visit their website at http://www.laurellaserdentistry.com or call (301) 761-2054.