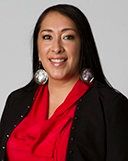 "Right now we have an historic opportunity to begin to bridge the digital divide and bring the necessary technology and broadband coverage to Indian Country."
Seattle, WA (PRWEB) October 14, 2014
On October 7 Federal Communications Commission (FCC) Chairman Tom Wheeler gave a speech in Washington D.C. proclaiming that "In 2014, opportunity for all requires broadband for all." However, in many parts of the United States this Broadband Revolution has not reached Indian Country. Private utilities, telecommunications or cable companies continue to be reluctant to invest the resources to develop the necessary infrastructure required to digitize the rural areas because of the sparse population and perceived lack of return on the investment.
The statistics are alarming. Broadband coverage in Indian Country is less than 10% per capita, one eighth of the national average. Many Native communities' schools, libraries and healthcare facilities are still on dial-up, adversely impacting most aspects of business, the public sector, tribal sovereignty and self-governance.
[In Washington State] "There are wide expanses of rural areas that are going without broadband," says Sen. John McCoy (D-Tulalip), the ranking Democrat on Washington's Senate Energy, Environment & Telecommunications Committee. "For example on the Makah reservation the connectivity issue has been moving forward and making progress and yet, on the day the students have to take tests online, the tribal government has to shut down so the kids have bandwidth to take their tests.
Another example is when high school seniors from Davenport had to drive 35 miles to Spokane to find Wi-Fi hotspots, and stop in parking lots so they could do their homework and get their senior projects done."
Without access to broadband, Native children cannot receive the education or access to healthcare that their peers receive. "There are still many areas of Washington State where being underserved or not served by broadband is still a prevalent problem," said Senator McCoy recently. This situation really hits home in light of the fact that the Washington state Board of Education is pushing for wide scale electronic testing. How can they implement that requirement when there are so many areas without broadband?
According to GSB Attorney Lael Echo-Hawk, "Right now we have an historic opportunity to begin to bridge the digital divide and bring the necessary technology and broadband coverage to Indian Country that has long suffered from large scale coverage gaps and a severely underdeveloped infrastructure."
Through multi-million dollar programs such as the FCC's Connect America Fund* and e-rate programs rural and tribal schools should be able to get the broadband they need. Roadblocks to accomplishing this include the commitment, time, effort, expertise and expense needed to reach out and jump through the regulatory hoops to get the available money. In addition, tribes need to determine the best type of technology and the best providers who can bring it to their lands. Increasingly wireless technologies are being used to provide broadband access in remote areas where traditional wire line could not be placed. Tribal/enterprise partnerships should be considered to provide non-traditional solutions to telecommunications needs not being met by legacy providers or legacy providers should reach out to play a role.
With funding from National Telecommunications and Information Administration's Broadband Technology Opportunities Program, the University of Alaska Fairbanks has expanded the Alaska Distance Education Consortium. One Distance Education Consortium project was a "telehealth coordinator" certificate program to teach students how to gather patient data to be transmitted to distant hospitals.
At a workshop in Metlakatla, instructors created community websites and taught residents how to record and upload traditional stories and cultural folklore.
In California, a USDA grant and funding from the California Consumers Protection Agency paid for the tribe's public utility district to wire the 5,000 member tribe's reservation, a mountainous and heavily forested 45-mile stretch, in 2010.
In December, 2013 the FCC's Connect America Fund authorized providing over $255 million in funding to provide new broadband to connect nearly 1 million people who lack service. This brings the total Connect America Fund to nearly $403 million. The fund is part of the FCC's initiative to bring broadband access to rural communities.
*The Connect America Fund is part of the FCC's initiative to bring broadband access to rural communities.
According to Attorney Judy Endejan, "Getting broadband to the underserved areas in the United States is also an engine for economic growth. Startups have the opportunity to get funded and existing businesses have the opportunity to expand by forming partnerships with larger telecommunications companies."
The bottom line is that tribes, governments, private enterprises need to move forward now to create that opportunity for all that Chairman Wheeler talked about. He seemed to suggest that access to broadband should be a right for all Americans—including tribal members—just as access to education is now viewed. We want tribal leaders, telecommunications carriers, high-tech industry professionals, and entrepreneurs to take advantage of the current ethos and feel empowered to utilize the federal, state and private resources needed to bring broadband into Indian Country.
This week on Oct 15-16, 2014 The Taking Smoke Signals Digital Conference has been organized by Garvey Schubert Barer (GSB) attorneys, Lael Echo-Hawk and Judy Endejan, John Crigler, Melodie Virtue and Colin Andrews, who will give tribal leaders a toolkit to begin exploring the opportunity of bringing high speed broadband to their organizations and communities. The event is being co-sponsored by Washington Broadband, Washington OneNet, Affiliated Tribes of Northwest Indians Telecommunications Committee and Arizona State University American Indian Policy Institute.
The conference is free to attend and open to tribal leaders, telecommunications carriers, the federal government, high tech and IT and industry professionals, entrepreneurs, and the members of the press who are interested in bridging the digital divide. Please RSVP Taking Smoke Signals Digital Telecom Conference.
For latest updates about the conference and other matters related to broadband and tribal lands, please refer to Smoke Signals Indian Law, the popular blog authored by Lael Echo-Hawk. On Twitter follow Lael Echo-Hawk @laeleh or follow Garvey Schubert Barer @gsblaw.
About Garvey Schubert Barer
Since its founding in 1966, Garvey Schubert Barer has been a full-service law firm representing established market leaders, newly launched enterprises, and governmental entities, both nationally and internationally, with a special focus on the Pacific Rim. Garvey Schubert Barer has counseled clients across virtually all industry sectors, with a special emphasis in international trade and transportation, maritime law, healthcare, hospitality, technology, land use and environmental, Indian law and government contracts, labor and employment, manufacturing, financial services, real estate, communications, media, and information technology, and sports and entertainment. Garvey Schubert Barer represents a broad range of public and privately-held businesses, investment firms, financial institutions, family owned businesses, nonprofit organizations, government entities and individuals. The firm has offices in Seattle, Portland, Anchorage, Washington, D.C., New York and Beijing. For more information, please see http://www.gsblaw.com.
-30-