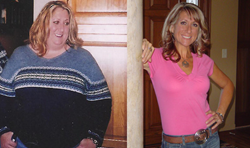 Women nationwide, who want to reduce their weight-related breast cancer risk, are turning to Diet Doc, the nation's leader in safe and effective weight loss.
Los Angeles, CA (PRWEB) October 15, 2014
Although there is no direct scientific evidence that being overweight or obese actually causes breast cancer, it is thought that the rate at which women are diagnosed with this deadly disease does increase after menopause and that, those who are overweight or obese, have a much higher risk factor than women of a normal, healthy weight. This increased risk is likely due to higher levels of estrogen, since fat tissue is the largest source of estrogen in post-menopausal women. While many breast cancer risk factors are out of one's control, such as age and family history, American women can reduce their breast cancer risk by consuming less fatty and processed foods and maintaining a healthy weight, as well as losing excess fat.
Women nationwide, who are interested in reducing their breast cancer risk, have turned to Diet Doc's doctor supervised, medical weight loss programs. New patients can begin by completing an online health questionnaire and scheduling a consultation with one of Diet Doc's highly trained medical weight loss doctors. The nation's only medical weight loss program to partner with Telemedicine, Diet Doc patients are now able to choose the best health care and weight loss providers from anywhere in the country without leaving the comfort of their own home.
During an online consultation, the patient and the doctor will begin developing the best method of weight loss based on each woman's age, health history, current medical conditions, lifestyle and food preferences. This personalized approach to weight loss has, not only helped thousands of women over the initial weight loss hurdles, but has assisted them in maintaining their weight long term.
Diet Doc understands that sticking with diet plans can be challenging and that many of the negative side effects can sometimes sabotage the best laid diet plans. With this in mind, Diet Doc created their hormone treatments and customized medical weight loss diet plans that, not only target and force stored fat out of the cells and into the bloodstream to be quickly burned and flushed from the system, but enables their patients to overcome cravings, between meal hunger and loss of energy during dieting. Progress is consistently monitored throughout to ensure that the patient is able to quickly and safely lose weight. This direct and personal contact quickly alerts the doctors of weight loss plateaus, enabling them to alter the prescription hormone treatments to reset the metabolism and increase the rate that the patient is able to see fat melting from their body.
Within days of beginning the medical weight loss programs, Diet Doc patients are reporting the very noticeable loss of pounds and inches from the hard to reach places, such as the belly, underarms, hips, buttocks and thighs. In fact, a recent in-house survey, which included over 25,000 actual Diet Doc patients, reported that the majority lost up to 20 pounds per month.
Diet Doc is committed to reducing the nation's obesity rates and have already helped thousands of patients across the United States quickly lose weight and maintain that weight over time. And, with current studies associating weight reduction with fewer cancer diagnoses or a slowing of advancing stages of cancer, Diet Doc's medical weight loss programs can help to reduce their clients' risk of weight-related breast cancer.
About the Company:
Diet Doc Weight Loss is the nation's leader in medical, weight loss offering a full line of prescription medication, doctor, nurse and nutritional coaching support. For over a decade, Diet Doc has produced a sophisticated, doctor designed weight loss program that addresses each individual specific health need to promote fast, safe and long term weight loss.
Diet Doc Contact Information:
Providing care across the USA
Headquarters:
San Diego, CA
(888) 934-4451
Info(at)DietDoc(dot)info
http://www.dietdoc.com
Twitter: https://twitter.com/DietDocMedical
Facebook: DietDocMedicalWeightLoss