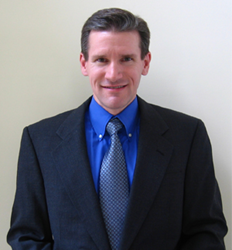 Clinton Township, MI (PRWEB) October 14, 2014
In support of Dental Hygiene Month during October, Clinton Township, MI dentist Dr. Michael Aiello offers patients with periodontal disease an advanced, highly effective treatment option in the LANAP® protocol. This laser gum disease treatment offers patients a low risk of adverse side effects, such as discomfort, bleeding, and delayed healing. More importantly, the procedure improves patient health by treating periodontal disease, lowering the risk of associated health complications, and discouraging tooth loss.
The LANAP® protocol targets periodontal disease while leaving healthy gum tissue intact to support natural or prosthetic teeth. During the procedure, Dr. Aiello does not have to make incisions, sacrifice healthy tissue, or place sutures. Instead, he uses the FDA cleared PerioLase® MVP-7 laser to treat gum disease. Patients have a low risk of infections after the procedure, since the laser has a sterilizing effect. Patients also experience a higher likelihood of keeping their natural teeth, since the PerioLase® MVP-7 has a stimulating effect on the bone that anchors the teeth. The resulting regeneration can help at risk teeth form more stable attachments to the bone. The LANAP® protocol is the only procedure known to cause this beneficial effect.
It is important for people to seek prompt treatment from Clinton Township, MI dentist Dr. Aiello if they notice signs of periodontal disease. The condition can have various adverse effects on oral health; if left untreated, it may cause gum recession, bone density loss, and eventual tooth loss. Periodontal disease can also lead to problems elsewhere in the body. Research has shown that serious conditions such as stroke, heart disease, and pancreatic cancer are more prevalent in people with gum disease. Researchers are still studying the reason for this connection, which is not well understood. Still, Dr. Aiello advises patients to take every measure possible to protect their oral and general health, including pursuing treatment for periodontal disease.
Periodontal disease is often revealed through symptoms such as gum recession, inflammation, bleeding, or tenderness. Dr. Aiello encourages patients to know these warning signs and schedule an appointment with his Clinton Township, MI dentist office if these symptoms become evident. Patients can learn more about periodontal disease and its many health effects by visiting Dr. Aiello's website. Patients are also welcome to call Dr. Aiello's office directly to schedule an appointment.
About the Doctor
Dr. Michael Aiello is a general dentist offering personalized dental care for patients in Clinton Township, MI since 1989. Dr. Aiello received his DDS degree from the University Of Michigan School Of Dentistry and continues to take advanced courses and education. Dr. Aiello has trained at world renowned institutions including The Center for Advanced Dental Studies, The Harvard University School of Dental Medicine, and The Institute for Advanced Laser Dentistry. He is part of one percent of dental professionals providing the LANAP® FDA cleared laser procedure for gum disease and periodontal treatment. To learn more about Dr. Aiello and his dental services, visit his website at http://www.michaelaiellodds.com and call (586) 690-4167.