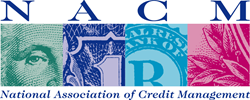 Credit teams spend too much effort and time on manual, low value activities that introduce delays and increase exposure to risk—tasks like manually collecting the information needed to make decisions such as credit reports, financials and historic data
Columbia, MD (PRWEB) October 14, 2014
The National Association for Credit Management (NACM), a leading resource for credit and financial management information and education, and HighRadius Corporation, a leading provider of financial supply chain management (FSCM) solutions, are proud to announce a complimentary webinar on October 16 with Tech Data on "How Tech Data Achieved a 120%+ Efficiency Improvement on Credit Reviews with Automation in SAP."
The webinar will offer expert advice from Mary Ann Blackmore, senior manager of credit at Tech Data Corporation, Michelle Herman, business development at NACM, and Jay Tchakarov, director of product management at HighRadius. Registrants will learn how Tech Data leveraged innovative technology to automate the retrieval of credit information from credit and trade groups and used it to drive credit reviews in order to maximize team member efficiency and focus on high-value activities.
This informative webinar will specifically cover how Tech Data was able to:

Automate credit report retrieval to eliminate manual tasks
Setup a fully integrated and automated credit scoring and prioritization mechanism to identify highest risk accounts
Save money by transitioning segments of international business away from credit insurance
Re-allocate resources to higher value-added activities
Enable growth without growing their department team
"Credit teams spend too much effort and time on manual, low value activities that introduce delays and increase exposure to risk—tasks like manually collecting the information needed to make decisions such as credit reports, financials and historic data," said Sashi Narahari, CEO and president of HighRadius. "Our partnership with a market-leading credit data provider, such as NACM, is a great complement to our ability to eliminate low-value, manual tasks and focus resources on making critical decisions and reducing risk, strengthening our leadership in credit management and automation."
For more information and to register for the webinar, click here. The event will also be recorded and available for on-demand viewing at http://www.HighRadius.com.
ABOUT HIGH RADIUS
HighRadius improves corporate receivables results by modernizing and streamlining accounts receivables operations. The company's cloud-based solutions for managing credit, cash application, customer deductions, and collections and certified solutions and services for SAP Receivables Management are trusted by some of world's most recognizable brand names. Founded in 2006, HighRadius is based in Houston, Texas and is consistently named one of the city's fastest growing technology companies. For more information please visit http://www.highradius.com.
ABOUT TECH DATA CORPORATION
Tech Data Corporation is one of the world's largest distributors of IT products and services. Every day, IT resellers around the world depend on Tech Data to help cost-effectively support the technology needs of end users of all sizes, including small- and medium-sized businesses (SMB), large enterprises, educational institutions, government agencies and consumers. Doing business with Tech Data gives solutions providers end-to-end access to a vast array of technology products, including the latest consumer technology, software, mobility and data center offerings. These products are offered in conjunction with a comprehensive range of services, including financing, technical training and marketing support. Tech Data also provides business development programs and productivity-enhancing services to help resellers operate their businesses more successfully and efficiently. To learn more about Tech Data, please visit http://www.techdata.com.
ABOUT THE NATIONAL ASSOCIATION OF CREDIT MANAGEMENT
NACM, headquartered in Columbia, Maryland, supports more than 15,000 business credit and financial professionals worldwide with premier industry services, tools and information. NACM and its network of affiliated associations are the leading resource for credit and financial management information, education, products and services designed to improve the management of business credit and accounts receivable. NACM's collective voice has influenced federal legislative policy results concerning commercial business and trade credit to our nation's policy makers for more than 100 years, and continues to play an active part in legislative issues pertaining to business credit and corporate bankruptcy. NACM's annual Credit Congress & Exposition conference is the largest gathering of credit professionals in the world. For more information, please visit http://www.nacm.org.