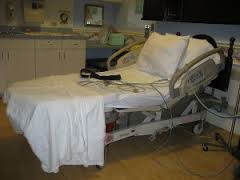 several lots of CareFusion 203, EnVe and ReVel ventilators are recalled due to power connection failure
San Diego, CA (PRWEB) October 15, 2014
AttorneyOne.com, a recognized authority on law, update the website daily regarding all the latest information from the FDA on EnVe and ReVel ventilators.
The US FDA announced on October 10, that several lots of CareFusion 203, EnVe and ReVel ventilators are recalled due to power connection failure. The specific ventilators are used on patients who require respiratory support or mechanical ventilation and weigh a minimum of 11 pounds (5 kg).
The reason for the recall is based on the potential for damage to the devices' power cord adaptors which can cause loss of power and complete shut off. This could occur because the pins of the external power connector do not always align properly with the input port of the ventilator and could cause a short circuit the ventilator. This could lead to unexpected ventilator's loss of power and cause serious patient injury or death.
The affected devices' manufacture dates were from May, 2009 to August 2014 and their distribution dates from December 10, 2010 to August 6, 2014. The FDA classified this recall as Class I, meaning use of the products included in the recall may cause serious injuries or death.
Taking into consideration the latest developments, AttorneyOne.com monitor daily and update the website providing accurate information on all relevant FDA safety alerts. Sean Burke, director of Media Relations at AttorneyOne.com, adds "we are determined to keep an eye on FDA announcements concerning EnVe and ReVel ventilators and inform the public. For that reason", he continues, "our focus should squarely fall on investigating these safety alerts and getting the word out."
As the FDA notes "CareFusion sent customers a Product Recall Notice letter on August 8, 2014. The letter identified the product, problem and actions to be taken." And the FDA adds "The letter also said that two new power adaptor accessory kits for the ReVel and EnVe ventilators would be sent to correct the problem."
AttorneyOne.com has further information on EnVe and ReVel ventilators at the website including the latest major drug, food, and medical products law news.
Headquartered in San Diego, CA Attorney One was founded in 2004 and is not a law firm. They offer a nationwide legal service which helps consumers find the best representation for their legal needs. You can learn more about Attorney One at our website http://www.attorneyone.com. You can also find us on Facebook at http://www.facebook.com/AttorneyOne. Checkout earlier news from us at http://www.prweb.com/releases/2014/09/prweb12244858.htm