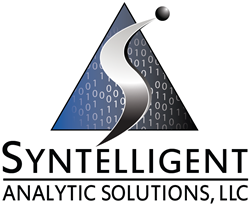 "Syntelligent is pleased to be part of this partnership with IBM and looks forward to growing this relationship."
Falls Church, VA (PRWEB) October 16, 2014
Syntelligent Analytic Solutions, LLC, (Syntelligent) a professional services and consulting firm catering to Government and private sector customers, announced today it has become an IBM Business Partner, through IBM's PartnerWorld program, selling the i2® National Security and Defense Intelligence Solution (NDI).
IBM® i2® National Security and Defense Intelligence is a cost effective information exploitation solution that provides data acquisition, multi-faceted intelligence analysis and multi-agency and partner collaboration features. It offers scalable, security-rich and modular architecture that supports a wide range of missions and operating environments and is designed to deliver maximum mission flexibility. It integrates with and leverages existing investments and infrastructure, helping users carry out interoperable intelligence exploitation, improve situational awareness and support faster, more informed decision-making across and inside organizations. NDI leverages the current i2 Analyst Notebook investment to provide data acquisition, multi-faceted intelligence analysis tools, mission decision making, situational awareness and collaboration capabilities.
Stephen Synnott, Syntelligent's President/CEO, says, "This partnership aligns directly with Syntelligent's goal of supplying the latest technical tools to assist our clients in achieving their specific business objectives. By capitalizing on the speed and accuracy of the data provided, Syntelligent customers will have improved ability to make timely and accurate operational decisions."
About Syntelligent Analytic Solutions, LLC
Founded in 2010, Syntelligent Analytic Solutions, LLC, a Service Disabled Veteran Owned Small Business (SDVOSB) and Historically Underutilized Business Zone (HUBZone) Small Business Concern, provides highly-qualified professionals who work in partnership with its clients to provide unique, creative and innovative professional, management and technical services and solutions in the areas of: Program Management & Support, Analytic & Intelligence Operations, Information Technology, Security Operations and Business Consulting. For more information on Syntelligent Analytic Solutions, LLC's services and offerings please visit the company's website, http://www.syntelligent.com, or contact Kent Bartlett at 202.550.8664, kent.bartlett(at)syntelligent(dot)com.