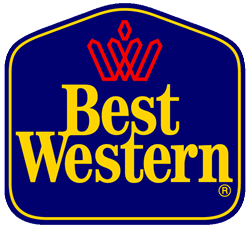 We recognize the wealth of options corporate buyers have in today's travel market and to be selected by them ahead of all other brands in our category is a tremendous honor, said Dorothy Dowling, Best Western senior vice president of marketing and sales.
Phoenix, Ariz. (PRWEB) October 14, 2014
In yet another high-profile acknowledgement for the Best Western International brand, readers of Business Travel News (BTN) selected BEST WESTERN® as the No. 1 Midprice Hotel Company and BEST WESTERN PLUS® as the No. 1 Upper Midprice Hotel Company. Best Western beat out brands such as Hampton, Holiday Inn and Fairfield to take the top spot as the favorite for business travel.
The Annual Hotel Chain Survey measures corporate buyer opinions of the lodging brands they use. BTN readers include more than 44,000 travel managers who control $264 billion in corporate travel spending.
In addition to No. 1 Midprice Hotel Company, BEST WESTERN was also the top-scoring brand in the following categories: quality of sales staff, consistency, arranging group travel, meeting facilities, corporate rate program, quality of data, helpful/courteous staff and in-room business amenities. BEST WESTERN PLUS earned the highest ranking for arranging group travel, corporate rate programs, quality of data and physical appearance.
"This award is something we are truly proud of because it's a reflection of the personal relationships our sales team has made with the top corporate travel decision-makers in the industry," said Dorothy Dowling, senior vice president of marketing and sales for Best Western. "We recognize the wealth of options corporate buyers have in today's travel market and to be selected by them ahead of all other brands in our category is a tremendous honor."
In just one year Best Western has advanced dramatically in the rankings, with BEST WESTERN and BEST WESTERN PLUS moving up from fourth and fifth place in their respective categories in BTN's 2013 survey. Much of this success is attributed to the brand's Descriptor program, its award-winning loyalty program, and increased investments in its worldwide sales department.
"Best Western distinguished itself on the quality of its sales team, the appearance of its hotels, public spaces and in-room business amenities, and its helpful and courteous staff," said Louis Magliaro, group publisher of The BTN Group. "Best Western is making great strides, and Business Travel News readers are clearly taking notice."
ABOUT BEST WESTERN INTERNATIONAL, INC.
Best Western International, Inc., headquartered in Phoenix, Ariz., is a privately held hotel brand made up of more than 4,000* BEST WESTERN®, BEST WESTERN PLUS®, BEST WESTERN PREMIER® hotels in more than 100* countries and territories worldwide. Now celebrating 68 years of hospitality, Best Western welcomes hundreds of thousands of guests nightly. Best Western provides its hoteliers with global operational, sales, marketing and promotional support, and online and mobile booking capabilities. More than 20 million travelers are members of the brand's award-winning loyalty program Best Western Rewards®, one of the few programs in which members earn points that never expire and can be redeemed at any Best Western hotel worldwide. The brand's partnerships with AAA/CAA, Minor League Baseball, and Harley-Davidson® provide travelers with exciting ways to interact with the brand. In 2013, Best Western earned our highest level of brand recognition, including our fifth AAA/CAA Hotel Partner of the Year award, second Compuware Best of the Web Gold award, fourth No. 1 ranking in Brand Keys Consumer Loyalty Engagement Index for midscale hotels and seventh TTG Asia Best Mid-range Hotel Brand. Forty percent of Best Western hotels worldwide won TripAdvisor Certificate of Excellence awards for customer satisfaction.
ABOUT THE BTN GROUP
The BTN Group is the leading provider of comprehensive news and information serving the business travel industry. Operating across various communication platforms, the group reaches an audience of corporate executives who are responsible for managing/arranging business travel on behalf of their organizations. Its unique portfolio of print publications, including Business Travel News and Travel Procurement, digital products and live events provides travel marketers the opportunity to engage with business travel management professionals. BusinessTravelNews.com.
For more information or to make a reservation, please visit bestwestern.com.
*Numbers are approximate and may fluctuate.
###