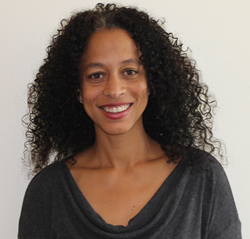 Hudson County, NJ (PRWEB) October 14, 2014
As the Ebola outbreak continues, CarePoint Health's multiple hospitals remain vigilant for any potential cases. Dr. Meika Roberson, Chief Medical Officer and Chief of Emergency Medicine at CarePoint Health – Hoboken University Medical Center, has extensive training and experience in Hospital Incident Management, Infection Control and Emergency Medicine. She has appeared as a medical correspondent on NBC Nightly News with features including: "The Flu and Pediatric Deaths," "The Difference with the Flu this Season," and "The Meningitis Outbreak at Princeton University." Dr. Roberson is available for media commentary and briefs on the Ebola outbreak and can comment as an expert on the following things:
1. ER preparedness and procedures related to Ebola
2. What CarePoint Health is doing to educate the community on Ebola
3. How CarePoint Health is protecting workers and the community at large from disease
4. Signs and symptoms of Ebola
5. Workplace challenges in a "Zero Error Environment"
About Dr. Roberson:
Dr. Meika Roberson is the Chief Medical Officer and Chief of Emergency Medicine at CarePoint Health - Hoboken University Medical Center. Board certified in emergency medicine, Dr. Roberson has extensive experience as a leader overseeing medical staff. She earned a Bachelor of Science degree from Emory University in Atlanta, GA, a Doctor of Medicine degree from Howard University and a Master of Science in Management with a concentration in health care from New York University Wagner School of Public Service. Dr. Roberson completed a general surgery internship at Brookdale University Hospital and Medical Center and completed residency in emergency medicine at Brooklyn Hospital Center.
Dr. Roberson assisted with Medical Direction of the hospital evacuation during Super Storm Sandy, and worked diligently to ensure that the Emergency Department remained open to serve the residents of Hoboken. She is a member of the American Board of Emergency Medicine, the American College of Physician Executives and the American Medical Association. She has also received training in DQE Hospital Incident Command System which is a standardized, all-hazard incident management system that enables hospitals and other healthcare facilities to organize resources, staff and facilities to organize resources, staff and facilities in order to remain operation during and emergency.
About CarePoint Health
CarePoint Health brings quality, patient-focused health care to Hudson County. Combining the resources of three area hospitals – Bayonne Medical Center, Christ Hospital in Jersey City, and Hoboken University Medical Center and its affiliated medical practices– CarePoint Health provides a new approach to delivering health care that puts the patient front and center. We leverage a network of top doctors, nurses and other medical professionals whose expertise and attentiveness work together to provide complete coordination of care, from the doctor's office to the hospital to the home. Patients benefit from the expertise and capabilities of a broad network of leading specialists and specialized technology. And at CarePoint Health, all of our medical professionals emphasize preventive medicine and focus on educating patients to make healthy life choices. For more information on our facilities, partners and services, visit our website, http://www.carepointhealth.org.
For Media Inquiries, Contact:
Jarrod Bernstein
CarePoint Health
Director of Corporate Communications
Email: mediainquiry(at)carepointhealth(dot)org
Phone: 201-884-5300