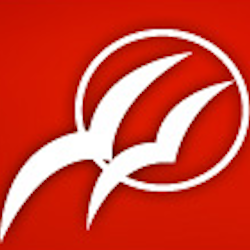 The detoxification process takes place in a safe, therapeutic environment designed to assure the well-being of the patients.
Houston, TX (PRWEB) October 16, 2014
With a main office established a few miles south of Houston, Bay Area Recovery Center has helped thousands of people in the area recover from alcohol and drug abuse within the last 20 years. Recently, the rehabilitation center decided to expand the resources available for their residential detoxification programs. The addition of interactive multimedia, as well as expanded explanations and program specifications have been added to the center's website. This is intended to increase enrollment in these programs through ease of access and a new collection of informational resources. This expansion is designed to target those looking for a detoxification program. At Bay Area Recovery Center, well-trained staff is put in charge of patients to make sure that they abstain from drink or drugs until their bloodstreams are free of toxins.
The treatment program starts off with taking the patient's medical history and conducting a physical exam. The patient also goes through a full psychiatric evaluation to take note of any significant mental issues. The medical staff then uses the gathered information to come up with the best stabilization plan and medication programs for the patient; each detoxification plan is highly individualized and regimented. During the treatment process, the medical professionals monitor patients, checking their vitals and making sure that they are in relatively good shape. When the patient makes a full recovery, the facility lets him or her go. The detoxification process takes place in a safe, therapeutic environment designed to assure the well-being of the patients.
However, even after patients are discharged, the facility does not stop monitoring them. The professionals in charge set up follow-up appointments to check on the patients' ongoing recovery. Such check-ups can reduce the chance of the recovering addict from relapsing.
The entire program is supervised by a staff physician; he or she makes sure that every single detail of the detoxification program is adhered to. Originally available just at the headquarters, the program is now open to patients at four additional places in Texas. With the headquarters in Dickinson, there are three additional facilities: a private men's facility, a private women's facility, and a unisex center. A fourth center is located in Webster, which, like Houston, is in Harris County.
About Bay Area Recovery Center:
Bay Area Recovery Center was founded in 1992 as an alcohol and drug abuse treatment facility. Today, it has five locations in the Houston metro area, with four of them in Dickinson and the fifth one in Webster. Bay Area Recovery caters to people who are in need of inpatient and outpatient care, detoxification, partial hospitalization or intervention, among other rehabilitation plans and programs. The headquarters for the facility is located at 4316 Washington, Dickinson, TX 77539. Patients or their family members can reach the Bay Area Recovery Center by calling 713-705-3457.