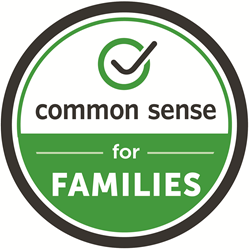 San Francisco, Calif. (PRWEB) October 14, 2014
Common Sense Media, the nation's leading nonprofit organization dedicated to helping kids thrive in a world of media and technology, today announced the second recipient of the Common Sense Seal, Twentieth Century Fox's Reel FX's The Book of Life, a visually stunning, Dia de los Muertos-themed film. The Common Sense Seal is the first honor of its kind to recognize standout movies that are positive for kids and families as they make their theatrical debuts. The films that receive this recognition will meet Common Sense Media's highest standard for great family movies based on overall quality and the potential to have a significant impact on kids and families through worthwhile themes, positive messages, and positive role models.
In theaters everywhere on October 17, 2014, The Book of Life is a vibrant fantasy-adventure that tells the legend of Manolo, a conflicted hero and dreamer who sets off on an epic quest through magical, mythical and wondrous worlds in order to rescue his one true love and defend his village. It is a standout, engaging movie with many positive messages about doing what's right, the importance of family, and celebrating the past while looking to the future. The film offers adventure, humor, and engaging characters and music that will captivate the minds and hearts of kids and parents alike.
"We don't see enough great movies with positive role models and messages that make parents feel like a trip to the movies is time well spent together -- and we think families deserve better," said Jim Steyer, founder and CEO of Common Sense. "The Common Sense Seal recognizes the best in family movies to inspire studios to create more excellent family content. The Book of Life is a perfect example of a movie that we know families will enjoy together."
The Common Sense Seal considers all wide-release theatrical movies targeted at children, tweens, teens, and families. The selections are determined by Common Sense Media's in-house team of seasoned movie reviewers, editors, and child-development experts based on the proven rubric deployed across more than 6,000 movie titles since Common Sense Media's founding in 2003. The seal
is given to a select number of theatrical releases each year and announced in advance of each movie's premiere.
About Common Sense Media's Movie Ratings
Common Sense Media rates and reviews movies based on two factors: age-appropriateness and quality. We rely on developmental guidelines culled from some of the nation's leading authorities to determine what content is appropriate for which ages. Common Sense Media movie reviews feature a content grid that evaluates specific elements of each movie, including messages, role models, violence/scariness, sex, language, consumerism, and substance use. We know every family and every child is different, but all families need information to make great media choices. Common Sense Media movie reviews also include suggested discussion points for families, providing an opportunity for parents to talk about themes and issues that arise and to convey their own views and values. Common Sense Media movie ratings and reviews are available on our website, through our mobile app, and through our distribution partners. Our unbiased ratings are created by expert reviewers and are not influenced by the content creators or by our funders.
About Common Sense
Common Sense is the nation's leading nonprofit organization dedicated to helping families and educators thrive in a world of media and technology. We rate, educate, and advocate on behalf of kids, families, and schools. Common Sense offers the world's largest and most trusted library of age-based ratings and reviews of all types of media content targeted at kids, and our research-based curriculum and tools are used in over 75,000 U.S. schools. For more information, go to http://www.commonsense.org.
Press Contacts
Amber Whiteside
415.269.8127
awhiteside(at)commonsense(dot)org
Alexis Vanni
626.422.5006
avanni(at)commonsense(dot)org
###