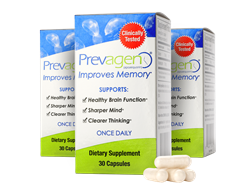 New Jersey, US (USA, United States) (PRWEB) October 28, 2014
healthbeautydistributors.com has been in business since 2005 and seeks to further promote its physician buying group services. The site provides access to premier skin care products and devices (eg. Cefaly device for chronic migraine relief, Prevagen for memory support) from a variety of manufacturers to licensed medical professionals, also a select few prescriptive devices direct to patients with prescriptions.
Products can be drop shipped to the medical office in very reasonable minimum order quantities. In an era of declining insurance company reimbursement, healthbeautydistributors.com provides opportunity to generate extra revenue for all medical practices, in states where this is allowed, while providing an extra service to their patients, their friends, and their family members. Healthbeautydistributors.com has expanded its focus to include primary care providers such as internal medicine physicians, family medicine physicians, pediatricians, and OB/GYN physicians who are usually not served by dedicated manufacturer account reps.
healthbeautydistributors.com continues to be a leader in customer service. Any client, professional or press inquiries about healthbeautydistributors.com services and product lines should initiate contact directly through website or by email: mgmt(at)healthbeautydistributors(dot)com.