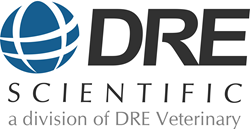 Louisville, KY (PRWEB) October 16, 2014
DRE Scientific — a new and professionally refurbished medical equipment supplier — is pleased to attend the 2014 American Association for Laboratory Animal Science National Meeting, to be held Oct. 19-23 in San Antonio, Texas.
Visit Tyler Kempf, Animal Health Sciences Specialist of DRE Scientific, and DRE Field Services Director Matt Cameron in booth #1330 to view a selection of medical equipment for laboratory science research.
DRE Scientific specializes in reliable, affordable medical equipment designed specifically for both large and small animals, including a wide range of rodent research equipment. DRE product lines include many different equipment options, providing customizability and flexibility that other equipment companies cannot match.
DRE Scientific sells complete packages of medical equipment, including these popular models:

DRE Integra SL Veterinary Anesthesia Machine
DRE Vision LED Surgery Lights
Pannomed O.P. Veterinary Surgical Table
Valleylab Force 2 ESU
DRE Waveline Touch
DRE Scientific's relationship with clients goes beyond the initial sales transaction. DRE Biomedical Field Services technicians can install equipment, provide routine maintenance and train researchers on proper usage.
DRE technicians are expertly skilled in installing and configuring equipment on site. They also provide cleaning and calibration services for anesthesia vaporizers in the DRE laboratory, with quick turnaround time.
Connect with Tyler Kempf and Matt Cameron on LinkedIn, and meet them at AALAS 2014 in booth #1330. Join the Twitter conversation #AALAS14 and tweet @dreveterinary during the show for special offers and industry updates.
For information on more upcoming meetings and trade shows, visit the Medical Trade Shows and Conventions Calendar Schedule — a continually-updating, free resource.
About DRE Scientific
DRE Scientific offers the medical laboratory equipment scientists need to gather precise data to further research in their fields. DRE Scientific's experience with thousands of doctors and researchers around the world allow the company to offer bundled packages that allow customers to work within the budget of their research projects. DRE Scientific is located in Louisville, Ky.