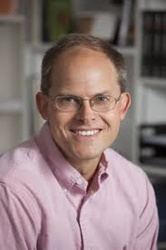 Bridgeport, CT (PRWEB) October 15, 2014
The GNEMSDC Advanced Leadership Program (GALP) has been developed to enable high-performing MBEs to further grow and develop their businesses by learning from some of the top minds in business development and strategy. The program consists of five full-day sessions which began on Friday, October 10 and will end on Friday, November 7.
Each daylong GALP session focuses on specific areas of growth and features a GNEMSDC corporate member CEO luncheon speaker. The schedule for the GALP program provides dynamic training and enormous opportunity for MBEs to learn the strategies they need to be more competitive.
2014 GALP Program
The GALP program provides highly focused, actionable takeaways for certified MBEs. During the five-week program, MBE owners will learn to develop strategic corporate relationships, to create results-oriented marketing, and provide options for business financing. They will learn how to attain government contracts, foster joint-venture opportunities, and hone their entrepreneurial strategies.
The 2014 GALP distinguished presenters include Dr. Fred McKinney, President and CEO of the Greater New England Minority Supplier Development Council; Jeffrey Fox, President and CEO of Fox and Company, and best-selling New York Times author of How to Become Rainmaker and How to Become a Fierce Competitor; Dr. Steven Rogers, Senior Lecturer in General Management, who teaches Entrepreneurial Finance in the executive programs "Launching New Ventures" and "Owners, Presidents and Managers (OPM)" at Harvard Business School; Peter Hurst, former President and CEO of The Community's Bank; and Dr. Olav Sorenson, the Frederick Frank '54 and Mary C. Tanner Professor of Management at Yale University School of Management.
In addition to the five daylong programs, each session will feature a luncheon presentation from GNEMSDC corporate members:

Kevin Kelleher, President and CEO, Cartus
Bill Jennings, President and CEO, Bridgeport Hospital, Yale New Haven Health System
Anne Noble, President and CEO The Connecticut Lottery
Carlton Highsmith, President and CEO, CLH Holdings
Joseph Black, Chief Procurement Officer, Aetna
All Certified MBEs are eligible to participate in this annual program. The program fee of $3,000 includes all five day-long sessions, as well as breakfast and lunch. MBE participants will receive a certificate signed by all presenters in the program. Learn more by visiting: http://gnemsdc.org/programs/galp/.
Be sure to like GNEMSDC on Facebook: https://www.facebook.com/GNEMSDC/
Follow GNEMSDC on Twitter: https://twitter.com/GNEMSDCouncil
Follow GNEMSDC on LinkedIn: https://www.linkedin.com/company/greater-new-england-minority-supplier-development-council-inc.-gnemsdc-
Stay up to date on GNEMSDC news: http://drfredgnemsdc.blogspot.in/
###
Dr. Fred McKinney
President & CEO
fmckinney(at)gnemsdc(dot)org
333 State Street
Bridgeport, CT 06604
Phone: 203-288-9744
Fax: 203-288-9310