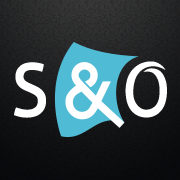 Coming together is a beginning; keeping together is progress; working together is success. - Henry Ford
Hicksville, NY (PRWEB) October 15, 2014
The partnership is aimed at addressing the ever-growing need to compete and succeed online by solving the critical components of the eCommerce puzzle:

Building User-Friendly, Search and Mobile Responsive Optimized Websites
Marketing and Advertising Products on Major Search Engines
Google Partner Sales & Orders built a unique software platform that eliminates much of the difficulty involved in optimizing Google Shopping campaigns. With search giant Google's majority control of the search engine market share, eCommerce businesses rely heavily on the volume rich channel to advertise product inventories to worthy consumers with Google AdWords.
Before any eCommerce business can begin to develop an online advertising plan they must first build and optimize a website that is capable of selling consumer products. By providing a wide range of web-related services from design to Search Engine Optimization, MAXBURST gives merchants the right foundation on which to build a comprehensive online marketing plan.
Sales & Orders and MAXBURST share the same vision in wanting to put the necessary tools for online success in the hands of merchants both domestic and international. The capabilities of a multi-faceted, full service web development team in MAXBURST and the highly specific Google AdWords expertise of Sales & Orders combined represents a powerful and all-in-one solution for both big and small business alike.
About Sales & Orders: In early 2012, Long Island Web Development Group New Dynamx, located in Hicksville NY, began building an analytics platform that was solely geared towards managing and optimizing the Google Product Listing Ad campaigns of E-Commerce stores. The software platform, dubbed Sales & Orders, has since made it a much easier experience for online businesses in the United States, UK and Australia to track and optimize their Google Shopping (PLA) campaigns. Sales & Orders is comprised of a tight-knit group of Google Certified AdWords specialists, E-Commerce developers, software technicians and Search Engine Optimization strategists.
About MAXBURST: Founded in 2003 in New York, MAXBURST, Inc. was formed to provide professional web-based services, ranging from custom web designs to fully functional dynamic rich mobile responsive websites. Providing the ability to integrate clear, functional, and creative interfaces with technical, business solutions, MAXBURST was launched to strategically help build brands, improve global web presence, and develop more meaningful relationships with customers and users.