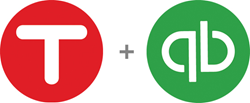 Intuit has been fantastic about developing working partnerships with third-party apps like TSheets. In turn, we've been in it to win it with QuickBooks from the very start, by focusing on a seamless customer experience between both platforms. Matt Rissell
Boise, ID (PRWEB) October 16, 2014
TSheets, a cutting-edge technology company for web-based and mobile employee time tracking, has upped the customer support ante by announcing today that four of their customer experience team members and two managers have recently become Certified as QuickBooks ProAdvisors. With these certifications in the mix, TSheets will be able to even more expertly serve the Intuit base of ProAdvisors, Accountants, bookkeepers and small businesses that utilize Intuit's suite of software.
Why now? Intuit's inaugural QuickBooks Connect Conference is just around the corner Oct 21-23 in San Jose, California, where they will be announcing compelling ProAdvisor program enhancements in addition to a much anticipated product launch announcement. The conference will undoubtedly be a game changer on a national and global level, and TSheets' U.S. based customer support team has ramped up with ProAdvisor Certifications and more, to be primed and ready.
As the top rated app in Intuit's Apps.com, TSheets has earned more than 600 five-star reviews in the last 18 months. With a powerful time tracker and a seamless integration with QuickBooks, TSheets U.S. based customer support team provides an average of 20 second response time, unlimited support at no cost, and are credited by customers (and QuickBooks users) as the best customer support on the market today.
"Intuit has been fantastic about developing working partnerships with third-party apps like TSheets. In turn, we've been in it to win it with QuickBooks from the very start, by focusing on a seamless customer experience between both platforms," says Matt Rissell, TSheets CEO.
QuickBooks holds over 90 percent of the market share in business accounting software, according to the market research firm the NPD group. Intuit features innovative solutions like TSheets, that integrate with QuickBooks, in their App Center to help businesses find highly rated apps to improve business management, productivity and more.
The newest Certified QuickBooks ProAdvisors on the TSheets staff are Shayna Glynn, Heather Martindale, Kristin Neumann, Victoria Horn, Kelly Bistriceanu, and Amy Bailey, and are located at TSheets HQ in Eagle, Idaho. They are all encyclopedic about both the TSheets and QuickBooks software and are ready in the ranks at TSheets to provide top notch TSheets/QuickBooks customer support to the growing number of QuickBooks ProAdvisors, Accountants and business owners in the world today.
About TSheets
TSheets is a web-based employee time and attendance software trusted and referred by thousands of ProAdvisors and accountants and used by small businesses around the world. Providing an easy-to-use employee interface, real-time job costing, reporting, and seamless QuickBooks and other payroll integrations, TSheets is the number one employee-rated and requested time tracker on the planet.
Read TSheets reviews on apps.com, or simply sign up for a free 14-day trial.