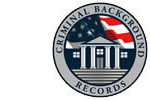 It should be noted that applications for tenants may involve a higher degree of detail and, subsequently, any data breach would have the ability to gather that data.
Waltham, MA (PRWEB) October 17, 2014
Large scale data breaches seemingly occur on a daily basis. In recent months Home Depot and Target experienced extensive data breaches, exposing critical data points for millions of credit card users.
In late September of this year, Essex Property Trust reported a significant breach.
From Wall Street Scope (Oct. 08, 14) as excerpted from The Wall Street Journal (on-line edition):
(1) Essex Property Trust Inc. said some of its computer networks have been breached, though the West Coast focused apartment-complex owner said it hasn't been determined whether personal information about tenants or employees is at risk. (1)
The loss of personal data generally includes information required for criminals to steal identities and create illegal credit transactions.
Adam Almeida, President and CEO of TenantScreeningUSA.com states: "It should be noted that applications for tenants may involve a higher degree of detail and, subsequently, any data breach would have the ability to gather that data. Therefore it is important to conduct tenant background checks using a secure system that utilizes the most current encryption technology."
From Businesswire.com (Oct. 01, 14):
Depending on the local market and landlord's requirements, rental applications may include proof of income, tax returns, bank account information, past addresses and employers, and other data that is valuable to identity theft cyber criminals…it contains far more detailed data than traditional retailers given the potential to combine social security numbers with names, credit card numbers and addresses, depending on the information required and saved. (2)
Ultimately it is the responsibility of landlords and property managers, as well as third-party tenant screening companies to keep data secure. A loss of data could, potentially, cause significant financial harm and the loss of tenants. And as every property manager and landlord knows the loss of tenants is lost income.
On the website The Politco (Sep. 19, 14) is a report highlighting a larger view of data breaches.
(1) The Target hack is widely credited with moving cybersecurity from the backroom to the boardroom and prompted the resignation of CEO Gregg Steinhafel. The big question now is whether the Home Depot hack captures public attention enough to prompt major action from Congress. (3)
Almeida states: "The cost of not knowing the security procedures for a third-party tenant screening company could be huge. It is an area of concern that landlords and property managers must be satisfied. Without a clear and concise security protocol in place at a third-party tenant screening company landlords and property managers could be at risk of data loss and subsequent financial loss."
The Insurance Journal (May 07, 2014) reports the cost of a data breach:
From InsuranceJournal.com:
The average cost of a corporate data breach increased 15 percent in the last year to $3.5 million, according to a study.
The study by the Ponemon Institute out of Michigan also found that the cost incurred for each lost or stolen record containing sensitive and confidential information increased more than nine percent to a consolidated average of $145. (4)
Almeida states: "Ultimately, in light of recent data breaches, landlords and property managers should ensure that third-party tenant screening companies utilize the most current and strenuous data security practices and protocols. A loss in data concerning tenant checks can be disastrous."
TenantScreeningUSA.com is a third-party tenant screening company and maintains the highest security protocols. Utilizing the most advanced encryption technology while transmitting and storing all data, TenantScreeningUSA.com ensures the privacy of all personal information received by its clients.
Notes:
(1) wallstreetscope.com/why-making-dramatic-moves-alnylam-pharmaceuticals-nasdaqalny-cisco-systems-nasdaqcsco-essex-property-trust-inc-nyseess-ballantyne-strong-inc-nysemktbtn-fslr/2528709/
(2) businesswire.com/news/home/20141001006239/en/Fitch-Apartment-REITs-Data-Breach-Harbinger#.VDAa9fldWRw
(3) politico.com/morningcybersecurity/0914/morningcybersecurity15360.html
(4) insurancejournal.com/news/national/2014/05/07/328512.htm