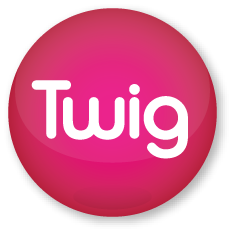 I thought, 'This is what Digital Learning should look like!'
Burlington, NC (PRWEB) October 16, 2014
Twig World has been named in the selection of 'The Top 25 Most Innovative Companies within Digital Education' in a new report by Total Education, the global events company for education technology.
Twig World provides captivating short films and learning materials to over 10,000 primary and secondary schools in 50 countries, delivered online in 14 different languages. The company's flagship products help teachers engage students of all ages with science, geography and math: Tigtag is designed for young learners aged 7 and above while Twig inspires students from age 12 onwards.
The report was compiled by interviewing experts in the major education markets around the world – including teachers, industry professionals and keynote speakers. Twig World is one of only four content providers in the report.
This latest acknowledgement adds to a growing list of accolades for the company. Twig World has won many international education awards including the prestigious BETT Award for the past three years running – from 2012 to 2014.
Anthony Bouchier, CEO of Twig World says, "To be selected with the likes of Google and Microsoft just three years after launching our first product is a huge achievement and testament to the talent of our teams in Glasgow and London. We are still at the start of our mission to empower teachers and learners as digital resources are becoming more widely available in the classroom. There's much more to come from us in the years ahead!"
Carolina's partnership with Twig World is part of Carolina Science Online, an initiative to enhance STEM education (Science, Technology, Engineering, and Math) and 21st Century skills. Carolina Science Online also includes a suite of iOS apps, Learnetic Interactive Whiteboard activities, and Filament Games for Science Education.
From its beginnings in 1927, Carolina Biological Supply Company has grown to become a leading supplier of science teaching materials. Today, from its headquarters in Burlington, North Carolina, Carolina Biological serves customers worldwide, including teachers, professors, home-school educators, and professionals in health and science-related fields.
To learn more about Twig and Tigtag in the U.S. and Carolina Science Online, go to http://www.carolinascienceonline.com and http://www.twigcarolina.com. For media or other inquiries, please contact James McPherson, Director of Strategy and Business Development at Carolina Biological Supply.