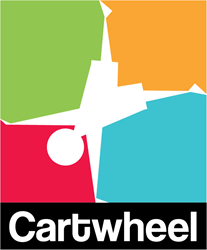 "We're uniquely positioned to make a major impact on the toy industry," said Sunny Lauridsen, SVP of sales and marketing for Cartwheel Kids.
Los Angeles, California (PRWEB) October 15, 2014
Smart Toy, formerly known as Ubooly, has been acquired by Cartwheel Kids, a Los Angeles-based manufacturer of children's products. Terms of the deal have not been disclosed.
Created in 2012 by husband-and-wife team Isaac Squires and Carly Gloge, Smart Toy is an interactive, huggable plush toy that uses apps and speech recognition software to interact with children. It encourages creative, active play by telling stories, embarking on adventures and guiding activities. It also speaks five different languages.
According to Sunny Lauridsen, SVP of sales and marketing for Cartwheel Kids, the Smart Toy acquisition is in line with Cartwheel Kids' strategy to expand its product portfolio into new categories that deliver meaningful play experiences to children.
"Smart Toy is leveraging today's technology to make toys more engaging while managing to keep the experience simple," she said. "Their expertise in software development and razor-sharp focus on improving the user experience is unparalleled. We're uniquely positioned to make a major impact on the toy industry."
Smart Toy was selected to participate in the first-ever Disney Accelerator program and is showcasing its next-generation product today at the organization's Demo Day.
Set to debut at CES in 2015, the next-generation Smart Toy will take everything that parents and kids love about the original Ubooly toy to the next level, creating a play experience that's simpler, smarter and ready to go – right out of the box.
"Cartwheel Kids shares our passion for designing high-quality toys and they really care about parents and kids," said Gloge. "We're proud to be a part of their team."
Gloge and Squires will join the Cartwheel Kids team as directors of technology and will continue to oversee development of the Smart Toy product line.
About Smart Toy
Formerly known as Ubooly, Smart Toy is a tech toy company with a focus on education and creative play. Founded in 2012, the company participated in Boulder TechStars 2012 and is a current participant in Disney Accelerator 2014.
About Cartwheel Kids
Cartwheel Kids is a toy company that prides itself on delivering quality toys at a great value. Founded in 2013, Cartwheel Kids secured licensing rights for brands including Hello Kitty, My Little Pony, Peter Rabbit and Ever After High, aiming to deliver innovative role play, dress up, plush and figural toys inspired by brands that consumer know and love. For more information, visit http://www.cartwheelkids.com.