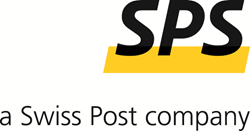 New York, NY (PRWEB) October 15, 2014
Business process outsourcing and digitization solutions provider, Swiss Post Solutions (SPS), is proud to announce that 16% of its employee base has marked significant tenure milestones at the company this year. Through the newly expanded tenure recognition program, "Delivering Excellence," SPS has honored nearly 250 employees nationwide, with many employees celebrating 10 or more years of service.
SPS North America Chief People Officer, Russ Cusick, said, "As part of our pledge to reward the achievements of our employees, SPS North America has recognized all employees across the US who have reached a service milestone. We truly appreciate the loyalty and hard work of our people, and their diligent efforts to providing service excellence to our clients every day."
The considerable number of award recipients is a testament to the exceptional leadership of SPS' site operations and positive work culture of the company.
To commend the efforts and anniversaries of its employees, SPS' senior leaders personally congratulated each recipient in a team building ceremony at the respective outsourced sites. In addition, SPS plans to further commemorate employee anniversaries at its annual year-end event.
"Our employees are our most valuable assets, and we applaud their commitment to the success of SPS. As we continue to expand our nationwide presence, it is increasingly important for us to develop and retain our talent. We, therefore, provide our people with a rewarding and motivating work environment that aligns with our core values of delivering innovation and service excellence to our clients, and we praise their accomplishments," said Dan Moscatiello, SPS North America CEO.
About SPS
Swiss Post Solutions (SPS) is a leading outsourcing provider of solutions for paper-based business processes and innovative services in document management. SPS' 6,800 employees support business clients in the areas of insurance, banking, telecommunications, media, retail, energy supply and travel & transportation in the digital transformation. Part of the Swiss Post group, SPS is headquartered in Zurich and Berne (Switzerland) with an active presence in all important international economic regions.
Swiss Post Solutions (SPS) North America (NA) offers a comprehensive suite of business process outsourcing solutions and document management services including the transformation of key business applications from paper to digital documents enabling improved workflow and driving enhanced efficiencies. In the field of outsourced office services, SPS NA provides mailroom management, managed print services, reprographic services, IT helpdesk support, front office and reception services. Headquartered in New York City, SPS NA has offices in Los Angeles, San Francisco, Chicago, Washington DC and Toronto, and operates secure document processing centers in Long Island City and Toronto.