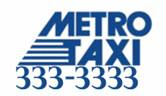 Denver, Colorado (PRWEB) October 15, 2014
Each year, the police officers at District 6, along with other first responders, host a Halloween party for the children of Denver. "It is a way for first responders to give back to the community we serve," states District Commander Antonio Lopez. The annual party includes meetings with various divisions of the Denver Police such as SWAT, Identification, and other first responders from the fire and sheriff departments. There is a haunted bus for the children to explore and trick or treating at various police offices. Lopez explains, "We have a host of volunteers who decorate the station to make the environment fun and inviting for the kids. It allows these kids to have positive interactions with first responders in a safe place to trick or treat." Lopez states that they host over 1,000 kids each year.
"We rely on our community partners such as Metro Taxi to help make this event a success each year. And Metro Taxi never hesitates to come to the table to support this event. It is truly a community partner that we are grateful to have."
This will be Metro Taxi's fifth year supporting this event. "We are thrilled to support this event again this year. The Annual District 6 Halloween party offers children in Denver an opportunity to interact with first responders and to have a safe place to trick or treat. It's a win-win for everyone. We are committed to playing a role to ensure that our community is safe," says Robert McBride, owner and operator of Metro Taxi Denver.
Lopez adds, "Metro Taxi Denver has been a driving force behind the program Taxis on Patrol. It spearheads this initiative to make sure that Denver Police have additional resources at their disposal to fight crime. Metro Taxi's donation is just another example of its commitment to Denver and its kindness."
Photo call:Metro Denver Taxi will be presenting a check to District 6 Commander Antonio Lopez on Thursday, October 16, at 4:30 p.m. at Metro Taxi which is located at 5909 East 38th Ave, Denver. Photo opportunities as well as availability of Commander Lopez and Metro Taxi staff for comments is scheduled for after the presentation.
Metro Taxi has served the greater Denver metro area since 1985. With its modern computer dispatch system and smartphone app that allows anyone to order a cab and watch it approach his or her destination in real time—and of course its commitment to offering Colorado's first green taxi fleet and wheelchair-accessible vehicles—Metro Taxi prides itself on providing quality service at fair and regulated rates.
Metro Taxi has an excellent working relationship with Homeland Security and the Denver Police. In 2011, the company started Taxis on Patrol. Since its inception, the program has reported over 6,000 suspicious activities and crimes to these policing agencies at no expense to the taxpayer.