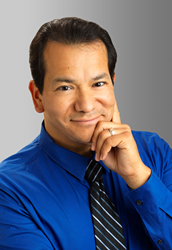 (PRWEB) October 15, 2014
Suzy Prudden is an internationally acclaimed and prize winning speaker, seminar leader, author, and radio host. She has been inspiring audiences and groups since 1965. As a New York Times Bestselling author, she has authored 14 books on physical fitness, weight loss, body/mind technology and mind power. October 17th, 2014 will launch her 'Money Mind Mastery' event at the LAX Hilton.
"A lot of entrepreneurs, business owners, direct sales people and health practitioners do fantastic work, and love making a difference, but they don't make very much money because they HATE asking for the sale; even subconsciously. If this sounds like you, I can help! I've been making hundreds of thousands of dollars for over 14 years now. It's not rocket science, but YES there is a science to it. It is mastering your money mind," exclaimed Suzy Prudden.
A master of Money Mindset, Paul Mata, CEO of Create Indestructible Wealth, will be a guest speaker at Suzy's event. Paul will share a glimpse of his 12 step system for Creating Indestructible Wealth in any economy. Paul believes that creating wealth starts with having the right mindset. "Money is everywhere! People just have to have the right mindset in order to understand how to pick it up!. The right money mindset is the key difference between people like Bill Gates and Steve Jobs, and those on welfare- it's quite simple really." expressed Paul Mata.
Seats are at limited and selling out quickly. For more information or to register for this event go to http://suzyprudden.com/?page_id=987
About Logos Lifetime Enterprises
Logos Lifetime Enterprises mission is to help people lead an abundant and prosperous life with a passion to serve others. They help people of all ages and backgrounds lead better lives by helping them make, sustain, and protect their wealth in any economy.
Logos Lifetime University was founded as developed by Paul Mata who has over 20 years of experience working at a Wall Street Firm as a stock broker and managing principal. After creating more than nine successful companies, Mata decided to establish Logos Lifetime Enterprises in 2012 to teach people everything he learned about creating wealth. Author of the book Indestructible Wealth, Mata is the leading expert on creating holistic wealth. Today Mata focuses on helping people create indestructible wealth through his proprietary 12-step wealth creation system that incorporates growing people's financial assets, as well as their mental and physical assets so they can develop a wealth that can never be destroyed.
For more information visit http://www.CreateIndestructibleWealth.com, like CIW on Facebook and Follow CIW on Twitter.