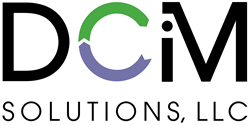 Using the ACE Methodology, DCIM Solutions will be well equipped to help data centers of all sizes plan for capacity changes and prevent negative trends before they begin.
Glassboro, N.J. (PRWEB) October 15, 2014
DCIM Solutions, LLC (DCIM Solutions), a leading provider of Data Center Assessments and Infrastructure Optimization Solutions, today announced a strategic partnership with Future Facilities to adapt ACE predictive modeling as part of DCIM's Data Center Assessment Services.
The ACE Jumpstart Service assesses three critical indicators for optimal data center performance: Availability, Capacity and Efficiency. ACE scores data centers on how compromised its availability, physical capacity and cooling efficiency have become by analyzing and mapping the interrelationship between the three variables. The resulting ACE score determines how well a data center is performing, and in turn, how costly the facility is to build and operate.
"This partnership provides immediate benefits for data center owners and operators that are looking to treat their data centers as a business unit," said Dan McDougal, Managing Partner, DCIM Solutions, LLC. "Using the ACE Methodology, DCIM Solutions will be well equipped to help data centers of all sizes plan for capacity changes and prevent negative trends before they begin."
Data inputs from ACE can also be synchronized with any DCIM suite or other system monitoring toolkit and are mapped to a powerful 3D Computational Fluid Dynamics (CFD) model to create a Virtual Facility (VF). The VF allows for precise simulations for a variety of critical operational decisions, including: airflow distribution, temperature, physical resource collision and electrical systems.
DCIM Solutions has more than a decade of experience perfecting the calibration process, which is integral to establishing ACE goals and maximizing predictability. Through VF simulations, corrective measures are identified to bridge the gap between the data center's current state and the aspired ACE Goals.
The calibrated VF produced by ACE Jumpstart will be imported into Future Facilities' 6SigmaDC software and be available for immediate use, with a 90 Day Software License and formal training included. By engaging in an ACE Jumpstart assessment data center owner-operators will be able to utilize simulation and predictive modeling throughout the life of their data center to stay on track to reach their ACE Goals.
"Future Facilities is excited to partner with a data center infrastructure leader like DCIM Solutions," said Sherman Ikemoto, Director, Future Facilities NA. "Through this partnership, ACE Jumpstart will be further optimized for the data center owner/operator. It's gratifying to see the ACE Assessment becoming adopted as an important metric for data center efficiency."
DCIM Solutions' goal is to educate users on the opportunities to use predictive simulation to recover stranded capacity within the data center and maximize the real estate without sacrificing availability or efficiency.
Visit DCIM Solutions and Future Facilities at Booth 616 during the upcoming AFCOM Data Center World Expo in Orlando, FL -- Oct 19th through Oct. 22nd. Data Center experts will be available to provide information on ACE Jumpstart, the importance of modeling and predictive simulation, and the benefits of increasing data center efficiency through analysis within the Virtual Facility.
About DCIM Solutions, LLC
DCIM Solutions, LLC is the innovative leader for Data Center Infrastructure Optimization Solutions. With a focus on power, cooling, and space utilization, our products and services provide unparalleled optimization and efficiency resulting in cost avoidance, lower operating costs, and better utilization of assets. For more information visit http://www.nerdata.com.