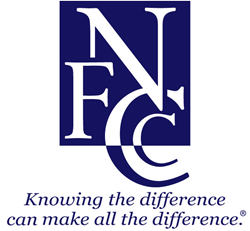 The NFCC is proud to honor them for their commitment, passion and dedication to improving lives through financial education, and for their support of the NFCC mission.
Washington, DC (PRWEB) October 15, 2014
The National Foundation for Credit Counseling® (NFCC) was pleased to honor five individuals with the prestigious Making the Difference Award at their recent conference held in Seattle, WA September 28-October 1. The award recognizes individuals who have made significant contributions to assisting consumers with financial literacy, awareness and education.
The following distinguished and deserving leaders were honored with a 2014 Making the Difference Award:
Kevin Rhein, senior executive vice president, chief information officer for Wells Fargo & Company, was honored with the Making the Difference Chair Award. During his tenure on the NFCC Board of Trustees, Rhein provided sound guidance as Treasurer and Chair of the Finance Committee, helping the NFCC strengthen its financial position. Convinced that it would differentiate the NFCC from other organizations, Rhein challenged the foundation to formalize operational excellence, making it a key objective. As an example of his fervor to provide a better financial future for all, Rhein brought his keen interest in developing innovative ways to serve the under-banked market to the NFCC. His experience, thorough and committed leadership, passion and sound counsel have allowed the NFCC to better meet their mission of providing solid financial education to the American consumer.
Kerry H. Sullivan, president of Bank of America Charitable Foundation, leads the company's signature philanthropic programs which, among other things, recognize community leadership and service of nonprofit organizations. Sullivan is one of the many leaders within Bank of America who is aware of the difference that financial counseling from an NFCC member agency counselor can make in a person's life. Acknowledging the need for a holistic financial counseling program, she quickly recognized how the NFCC's Sharpen Your Financial Focus™ initiative could fill a void, and provided support for the program that has been critical to its success. Sullivan's vision, passion, insight and sincerity make her a most deserving Making a Difference Partner Award recipient.
Jill Bugh, senior business leader for MasterCard Worldwide, manages Global Bill Payment services for MasterCard and is currently responsible for product management and development, strategy, and execution globally. Under her leadership, significant improvements were made to a payment processing platform; the biller directory was enhanced with improved flexibility to accommodate customers' needs; valuable self-service tools were brought to market; and multiple system enhancements were made based on customer feedback. For her consistent support of the sector over the years and for her ability to develop proven capabilities in business planning, strategy development, and product plan execution which benefit consumers and the financial counseling sector, the NFCC presented Jill Bugh with a 2014 Making the Difference Partner Award.
John Ulzheimer is a nationally recognized expert on credit reporting, credit scoring and identity theft, and is president of The Ulzheimer Group. He is a frequent guest on major media outlets including CNBC, FOX, CNN, Washington Post, Wall Street Journal and USA Today. Ulzheimer is a blog contributor to the NFCC website, and was instrumental in helping launch the NFCC's Sharpen Your Financial Focus website, http://www.SharpenToday.org, by contributing a video in support of the program. A longtime friend to consumers and the NFCC made him an obvious choice for the Making the Difference Advocate Award.
Katrina Gilbert, featured in the HBO documentary film "Paycheck to Paycheck: The Life and Times of Katrina Gilbert" was awarded the NFCC Making the Difference award.
The film portrays the life of one mother whose daily struggles illuminate the challenges faced by more than 42 million American women, and the 28 million children who depend on them. Despite the many obstacles she faces, Gilbert works to better her circumstances, such as applying for college courses that could raise her income.
As circumstances often leave her slipping backwards, she continues to move forward to build a better life for herself and her children. Katrina's willingness to share her story, her perseverance, and tenacity is an inspiration to others in similar situations.
"It is our privilege to recognize these individuals for their outstanding accomplishments," said Susan C. Keating, president and CEO of the NFCC. "The NFCC is proud to honor them for their commitment, passion and dedication to improving lives through financial education, and for their support of the NFCC mission."
-30-
The National Foundation for Credit Counseling (NFCC), founded in 1951, is the nation's largest and longest serving national nonprofit financial counseling organization. The NFCC's mission is to promote the national agenda for financially responsible behavior, and build capacity for its members to deliver the highest-quality financial education and counseling services. NFCC members annually help millions of consumers through more than 600 community-based offices nationwide. For free and affordable confidential advice through a reputable NFCC member, call (800) 388-2227, (en Español (800) 682-9832) or visit http://www.nfcc.org. Visit us on Facebook: http://www.facebook.com/NFCCDebtAdvice, on Twitter: twitter.com/NFCCDebtAdvice, and on YouTube: http://www.YouTube.com/NFCC09.