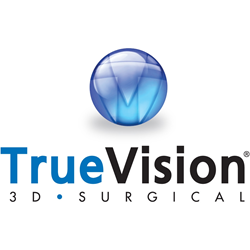 We are pleased to be working with such a distinguished group of surgeons. Their insights will be a primary driver of product development and clinical study initiatives. ~ Forrest Fleming, CEO TrueVision
Santa Barbara, CA (PRWEB) October 15, 2014
TrueVision 3D Surgical, Inc., a world leader in ophthalmic 3D digital imaging, visualization and surgical guidance, announced today the appointment of its 2014–2016 slate of medical advisers.
With nearly 200 years of combined experience, the esteemed group of ophthalmic surgery icons represents anterior, posterior, glaucoma and refractive disciplines.
In addition to medical accolades, this year's members are known for their technical understanding and unique surgical methodologies that have been shown to improve patient outcomes.
The group will provide clinical and surgical insights to help the company continue to build success and value among patients and surgeons.
"Being an early adopter of TrueVision's heads up surgery approach, I'm amazed at their rapid rate of innovation," said Dr. Robert J. Weinstock, The Eye Institute of West Florida and co-chair for the 2014-2016 session. "Co-chairing TrueVision's medical advisory board for the next two years to advance and expand this new exciting technology will be an honor and a pleasure."
Forrest Fleming, TrueVision CEO, said, "We are very pleased to be working with such a distinguished group of surgeons during the 2014-2016 term. Their insights will be a primary driver of our product development and clinical study initiatives."
The new group of advisers will begin the term with a planning meeting at AAO Chicago.

Eric Donnenfeld, M.D. Co-Chair - New York University Medical Center
Robert J. Weinstock, M.D. Co-Chair - The Eye Institute of West Florida
James A. Katz, M.D. - The Midwest Center for Sight
Iqbal Ike K. Ahmed, M.D. - Credit Valley Hospital, Canada
Douglas D. Koch, M.D. - Cullen Eye Institute, Baylor College of Med
Jonathan D. Solomon, M.D. - Solomon Eye Physicians & Surgeons
William Trattler, M.D. - Center for Excellence in Eye Care, Miami, FL
D. James Schumer, M.D. - ReVision Lasik and Cataract Surgery
Pravin U. Dugel, M.D. - Retinal Consultants of Arizona
William F. Wiley, M.D. - Cleveland Eye Clinic