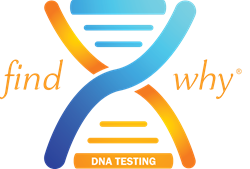 We are excited to expand the Labrix testing menu and ultimately establish an even stronger platform for our practitioners to succeed in the integrative medicine field.
Clackamas, OR (PRWEB) October 15, 2014
Two new tests are now available on the innovative menu of options at Labrix Clinical Services: FindWhy™ DNA Testing and deoxypyridinoline (DPD). The FindWhy™ Weight Control Panel offers insight into genetic weight tendencies, while the DPD test tracks patients' rate of bone loss.
"Labrix has spent the last decade building a solid reputation of offering in-demand, clinically sound and relevant testing options for practitioners," said Labrix President and Chief Operating Officer Kate Wells, MBA. "The addition of DNA and DPD advances the practitioner's precision and clarity for treatment and monitoring of patients."
The FindWhy™ Weight Control Panel explores five genes that have been shown to have a significant impact on the metabolism of fats and carbohydrates, as well as one's responsiveness to exercise. Testing is performed on the DNA collected from cheek cells inside the patient's mouth. FindWhy™ is designed to shed light on an individual's genetic background, and allow practitioners and patients to create a weight loss and nutrition plan that will help them overcome hindering predispositions.
"Many of my patients have been asking me for this type of testing as they have read about it existence, and Labrix strives to be a leader when it comes to innovative and reliable results for those who want accurate answers," states Chief Executive Officer and co-founder Dr. Erin Lommen, ND. "Just as we would always want to test hormones and neurotransmitters to establish baselines before a treatment plan is formulated, so should we test DNA for genetic tendencies before embarking on major nutrition and exercise regimens."
Monitoring urinary DPD levels offers insight into the rate of bone resorption (or bone loss) which can occur as early as age 30, when peak bone mass is reached. Bone mass steadily declines after age 30, and is affected by lifestyle factors including diet, physical activity, tobacco and alcohol use and some medications. Besides lifestyle factors and age, bone mass is also affected by race, family history, gender and body size.
Labrix introduces this simple, non-invasive DPD urine test to track a patients' rate of bone loss. Because bone density often correlates with hormone levels, the test should be paired with salivary hormone panels. The interrelationship between hormone levels, bone loss, and the potential for hormone therapy to improve bone density is the driving force behind introducing this test at Labrix.
Labrix was founded by Jay Mead MD, FASCP and Erin Lommen ND, 10 years ago to elevate the quality and accuracy of salivary hormone testing and provide much-needed support and education for healthcare providers. Says Dr. Lommen: "We are excited to expand the Labrix testing menu and ultimately establish an even stronger platform for our practitioners to succeed in the integrative medicine field."
Labrix Clinical Services has been a leader for the last ten years in innovative laboratory testing, including salivary hormones and urinary neurotransmitters. Certified in all 50 US states including New York, Labrix is committed to scientific quality and integrity. Advantages of working with Labrix include FDA-approved assays, guaranteed 5-day turnaround, secure on-line practitioner access, free staff physician consultations on reports, and patient friendly kits for easy sample collection. Labrix was founded by clinicians for clinicians to fulfill each practitioner's need for precision, reliability and service. Fast, Reliable, Accurate. For more information on Labrix testing services visit http://www.labrix.com.
***