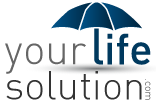 (PRWEB) October 15, 2014
YourLifeSolution.com, a service which allows consumers to view life insurance rates entirely online, has today begun a campaign to contact 1,000,000 real estate agents via mail to market YourLifeSolution.com as a logical alternative to where many Realtors and real estate agents are currently sourcing their life insurance from. The service also believes that being connected to real estate agents will create a pipeline a referrals from real estate clients who require life insurance to secure a mortgage to subsequently purchase a home. "I've never focused on a niche market like this before, but in retrospect, it seems entirely logical to do so," said Eric Smith, the founder of YourLifeSolution.com.
The service expects to be able to contain all 1,000,000 real estate agents within their database within 3 months. Future plans involve targeting dentists and psychologists in similar campaigns.
YourLifeSolution.com encourages all consumers to view their own life insurance rates on the homepage of YourLifeSolution.com. Information can also be obtained by phone at 888.374.2764.