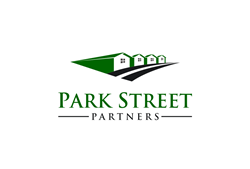 Mobile home parks delivery superior risk-adjusted returns.
Ladera Ranch, CA (PRWEB) October 16, 2014
Park Street Partners, LLC ("PSP"), a private real estate firm specializing in acquiring and turning around mobile home parks nationwide, announced today that it has been selected to be the only manufactured housing community financial sponsor to present at Fairway America's Small Balance Real Estate conference October 16th - 18th, 2014 in Seattle, WA.
"Mobile home parks deliver superior risk-adjusted returns," said Jefferson Lilly, Partner, of Park Street Partners. "First, it is nearly impossible to construct new trailer parks; the supply is fixed. Second, tenants are more responsible and stable than apartment tenants; they own their mobile homes and move them less frequently than apartment tenants move in and out of rentals. And third, the maintenance expenses are much lower than other real estate niches because the 'four walls' are owned and maintained by the tenants. The goal in mobile home park investing is to own a parking lot with limited competition, stable tenants, and low maintenance costs."
"Fairway America is pleased to give Park Street Partners a chance to present its investment opportunity to qualified investors, and thinks that Park Street's mobile home park-based offering may be interesting to many attendees at the Summit," said Darris Cassidy, Fairway America's Executive Vice President.
"Brad Johnson, my business partner, and I are value investors at heart, and we look forward to educating conference attendees of the SBRE Investment Summit about this misunderstood niche," Jefferson concluded.
About Park Street Partners
Park Street Partners helps solve America's affordable housing crisis by enabling families in in the bottom 1/3 of the income distribution to get out of the game of paying rent forever, and to own a 3- or 4-bedroom mobile home in five to seven years for as little as $550/month. PSP is a private investment firm focused on mobile home park investing in select markets throughout the U.S.  The firm seeks to deliver its investors superior cash flow returns by acquiring undervalued or underperforming mobile home park investments and implementing aggressive value-add asset management.  Park Street Partners is actively raising capital for additional manufactured housing community acquisitions as it looks to capitalize on this inefficient and misunderstood asset class. Additional information regarding Park Street Partners may be found at http://www.parkstreetpartners.net.
Park Street Partners, LLC
27762 Antonio Pkwy L1-435
Ladera Ranch, CA 92694
949.415.4271
http://www.parkstreetpartners.net
Follow Us On Twitter: #MHPinvesting