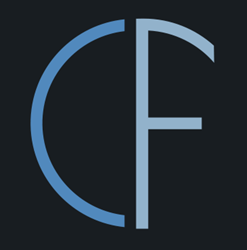 This webinar outlines how to make a cut and dry financial model to determine which solution is best for your company, which in turn can increase your bottom line
Boulder, Colo. (PRWEB) October 16, 2014
Customer service experts will compare the financial benefits of cloud contact center technology to on-premises technology during a free webinar. The session will offer in-depth information on the cost structure of each solution and will show participants how to perform a financial analysis to determine which solution is best for any given environment.
Leading the discussion will be Donna Fluss, founder of DMG Consulting and Geoff Mina, CEO of Connect First. Both have years of experience in the industry and are well respected experts in the contact center space.
What: Free informational webinar on ROI of call center platforms
When: Oct. 22, 2014, 1 p.m. EST.
Register: http://bit.ly/1sXEyqG
"This session is a must for contact center managers who need to decide between cloud-based or on-premises," said Dan Candee, Connect First COO. "This webinar outlines how to make a cut and dry financial model to determine which solution is best for your company, which in turn can increase your bottom line."
DMG Consulting and Donna Fluss have been analyzing the cloud-based contact center infrastructure market since 2008. They are an independent research, advisory and consulting firm whose mission is to help their clients build world-class contact centers.
About Connect First: Connect First is an award-winning SaaS telecommunications and cloud contact center software provider that focuses on customer satisfaction and elegant hosted solutions. Connect First offers a robust platform, designed and supported by a team of highly experienced engineers, designers and business analysts, and backed with personalized in-house customer care. Solutions include Cloud Routing, Inbound ACD, Outbound Dialing, Call Tracking, Interactive Voice Response (IVR), Voice Broadcast, Disaster Recovery, Predictive Dialer, Real-Time Telemetry, CDR Reporting, Live Agent Chat and more. Through a consultative approach with each customer interaction, Connect First builds customized solutions to meet the needs of a discerning customer base. Visit http://www.connectfirst.com for more information or a free consultation with a contact center solutions expert.