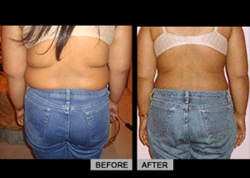 Diet Doc's diet plans are all-inclusive and provide their patients with the answers to the critical questions for fast and permanent weight loss.
Richmond, VA (PRWEB) October 16, 2014
While almost any sensible diet plan will work to initially shed excess pounds, many dieters become discouraged and lose interest when they encounter a roadblock. With no one to turn to, the dieter typically gives up. With this in mind, Diet Doc developed their diet plans that are all-inclusive and provide their patients with the answers to the critical questions for fast and permanent weight loss.
One of the most frequent weight loss barriers is plateaus. Although the initial weight seemed to melt from the body, that final 10-20 pounds refuses to budge. Because Diet Doc monitors each of their patient's progress with scheduled weekly checkup calls, the doctors are quickly alerted if weight loss tapers enabling them to modify the diet plans, reset the metabolism and place the body back into fast burn mode.
Another common diet plan concern is learning how to choose foods that are healthy and will promote weight loss, while still appealing to the taste buds. Diet Doc's certified nutritionists work closely with each patient to strategically design meal and snack plans that incorporate a broad spectrum of healthy food choices, including lean proteins and green leafy, fibrous-rich vegetables that leave patients feeling full and satisfied. And, for easier meal planning, new patients also receive a complimentary recipe book featuring over 50 delicious dishes that the entire family can enjoy.
While most dieters will be successful in fast weight loss, most do not know how to maintain their new healthy weight for permanent weight loss. At Diet Doc, patients learn how the body reacts to specific foods and what foods cause a healthy weight reduction in the body. Diet Doc's support staff of doctors, nurses, and nutritionists place added emphasis on helping their patients develop new eating habits, and providing increased services to guide patients to more effective permanent weight loss.
New patients will complete a health questionnaire and consult with one of Diet Doc's specially trained fast weight loss physicians. During the consult, the doctor will review the entire system to identify hormonal imbalances, cellular toxicity or sluggish organs to uncover the real reason for weight gain. Based on these findings, the doctor will make recommendations, which may include Diet Doc's prescription hormone treatments and exclusive diet pills for weight loss of up to 20 pounds per month.
Unlike the competition, Diet Doc patients know that their team is there for them from beginning to end. Available six days per week via email or phone, the professional staff is always eager to answer questions, offer healthy suggestions or simply to lend their unlimited support and encouragement should the patient stumble along the way. This level of personal service and attention has enabled Diet Doc to become the country's most respected and reliable source of fast and permanent weight loss.
About the Company:
Diet Doc Weight Loss is the nation's leader in medical, weight loss offering a full line of prescription medication, doctor, nurse and nutritional coaching support. For over a decade, Diet Doc has produced a sophisticated, doctor designed weight loss program that addresses each individual specific health need to promote fast, safe and long term weight loss.
Diet Doc Contact Information:
Providing care across the USA
Headquarters:
San Diego, CA
(888) 934-4451
Info(at)DietDoc(dot)info
http://www.dietdoc.com
Twitter: https://twitter.com/DietDocMedical
Facebook: DietDocMedicalWeightLoss