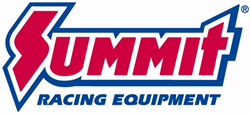 Tallmadge, OH (PRWEB) October 16, 2014
John Lingenfelter is synonymous with Chevrolet performance and drag racing, and Lingenfelter Performance Engineering continues John's legacy of performance excellence with parts for GM LS engines, C4 through C7 Corvettes, and late model Camaro. Summit Racing offers a wide selection of Lingenfelter Performance parts including these:
Engine Packages for Camaro ZL1 and Cadillac CTS-V
These bolt-on packages are designed to boost output of the already-potent supercharged LSA engine to 630 horsepower—an increase of 50 horsepower over stock. The packages include a 2.55 inch diameter steel supercharger drive pulley, a solid supercharger isolator coupling, a high flow air intake kit (Camaro) or air filter (CTS-V), a 160 degree thermostat, and an 8-rib serpentine belt.
Torque Cut Module
Designed for use with factory-style LS engine ignition systems, the Lingenfelter Performance Engineering Torque Cut Module provides a momentary torque cut by disabling spark to individual cylinders. That lets you make full-throttle, no-clutch shifts without damaging the transmission. The torque cut feature can be set automatically or manually with a momentary switch (not included).
The module also has an adjustable rpm limiter feature that functions as a traditional engine rpm limiter or as a two-step or launch controller to ensure consistent launch rpm. The Torque Cut Module has an OEM style connector that plugs directly into the OEM coil pack harness. Needless to say, the module is for racing use only.
Camshafts for LS Engines
Summit Racing offers 10 Lingenfelter Performance camshaft profiles that range from mild street performance to all-out racing. The hydraulic roller cams are ground on induction-hardened steel cores for exceptional durability and long life.
Summit Racing also carries Lingenfelter Performance suspension components, exhaust systems, cylinder heads and valvetrain components, and much more.
SEE LINGENFELTER PERFORMANCE ENGINEERING PRODUCTS AT SUMMIT RACING
Summit Racing Equipment
http://www.SummitRacing.com
1-800-230-3030