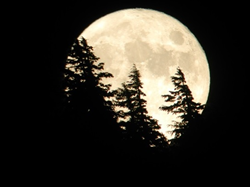 Extending our product range is the best way to keep things ticking off-season, and to keep providing great deals and bargains for our customers.
(PRWEB UK) 23 October 2014
Leisure camping has a relatively narrow window in Britain, limited by the weather and also (for families with children of school age) by termtimes. As such, businesses like World of Camping can see a massive boom period in the main Summer months, but as it can be harder to sell tents when few people are looking to sleep outdoors, a wider product range is vital.
"There's always lots of work to do through the Winter months, with stocktakes, updates and most importantly preparing our website for next year's range of new products," said World of Camping director Clay Cowie. "However, no company can thrive without a regular cashflow, so it has to be business as normal whatever the weather.
"There's a real risk of straying from the path and diluting brand identity, but we find that there are many opportunities to strengthen our stock in areas which have a broader appeal off-season without disassociating ourselves from our core market.
"Caravanners and Campervanners are a big part of our customer base, and there is a longer main season for caravanning and motorhome users, which extends right through to Winter Touring. But as a mainly online business, we find that extending our product range is the best way to keep things ticking and to keep providing great deals and bargains for our customers."
The Autumn is a transitional time, where revenues in the Camping industry can be buoyed by end-of season clearances and tent sales as buyers look to find a bargain in advance of next year's camping holiday. Many outdoor pastimes appealing to typical campers (like walking, hiking and orienteering) are equally popular in all weathers, and have associated accessories: clothing is a popular area, as base layers and waterproof and protective garments for outdoor activities are must-have purchases during the changing of the seasons.
Not just caravanners, but also more campers these days are looking to create the home-from-home experience, More of the big tent manufacturers like Outwell and Vango are focusing on larger 6 Berth Tents with several rooms inside and lots of living space, along with clever camping storage units and camping furniture, as well as tent carpets which create a truly comfortable home-from-home experience. Household goods therefore have a major place in the camping industry, but products are designed for lower weight and size, for easier transport and for portability. Such products can also be very useful for homes with limited space, for example folding tables which are handy for all sorts of household application; jigsaw puzzles, occasional use, and even for extra Christmas tablespace for a traditional spread. There's also a need for extra guest beds, airbeds and folding camping beds like the Kampa Slumber Camp Bed and the Kampa Together Double Camp Bed.
To state the obvious: Christmas is also a major time for gift shopping, and many of the accessories sold at World of Camping are ideal gifts, not just for keen campers but for anyone. A wide range of torches and lanterns, plenty of automotive equipment and lots of colourful homewares makes for a selection of products which are a goldmine for gift shopping, with something for all the family.
The Winter season also brings opportunites for the sale of heating products, and there is a clear crossover with the Camping marketplace in a demand for portable gas heaters. For 2014/2015, World of Camping have extended their heating range beyond the already successful Provence 3kw Portable Gas Heater (and the more compact Manhattan model) from Universal Innovations. A selection of oil-filed electric radiators is joined by convector heaters, patio heaters as well as mini portable heaters which use smaller gas cartridges and are great for camping as well as for smaller rooms in the home.
For the colder months, World of Camping have also started to sell an already very popular new range of Dreamland's Intelliheat Electric Blankets, Sleepwell Luxury Heated Mattress Covers, Dual Control Heated Duvets and Relaxwell Heated Personal Throws. These provide efficient heating for bedtime or for chilly evenings on the sofa, and are ideal for caravanners as well as in the home.
worldofcamping.co.uk is an online retailer of camping equipment and leisure accessories including folding tables and chairs, other portable camping furniture and storage, 3-way fridges and coolboxes, BBQs, portable heaters and lots of tents including awnings for caravans, motorhomes and campervans.