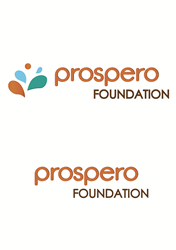 Antibes, France (PRWEB) October 16, 2014
The Prospero Foundation, founded by Ulrik DeBo of DeBondo Capital, is excited to announce that a microloan donation has been made to Juan, a farmer in the town of Azacualpa, Santa Bárbara in Honduras
Juan is 43 and married, with two children. He has worked in agriculture his whole life, growing various crops. His principal crop that affords him his main source of income, however, is coffee, which he sells in the local market. He intends to use these funds to buy fungicide, manure, pesticide and other supplies to help ensure a bigger harvest. His goal is to improve his family's living conditions.
About Micro-lending with The Prospero Foundation
Through partnerships with local lending institutions, the Prospero Foundation contributes capital for the purpose of small business loans to these micro-entrepreneurs in developing nations. Through these partnerships, the Foundation helps small business people such as farmers, shopkeepers, and artisans build their businesses and in turn stimulate economic development in their communities. This loan is administered by Organización de Desarrollo Empresarial Femenino Financiera, S.A. (ODEF). A leader in the microfinance sector for nearly thirty years, ODEF strives to combat poverty by offering a wide array of financial services to the low-income sector. The organisation works with its parent NGO, ODEF OPD, to provide training and technical assistance to impoverished microentrepreneurs. By incorporating the entire family unit in this process, ODEF OPD aims to improve the standard of living through the creation of profitable enterprises.
About The Prospero Foundation
The Prospero Foundation is a private, international charitable foundation founded by Ulrik DeBo. Mr DeBo, a lifelong entrepreneur, whose upbringing and eventual success in the finance industry, through his company DeBondo Capital Ltd, gave him the relevant experience and insight required.
 
The foundation is run by a global network of entrepreneurs, who raise funds privately amongst their business contacts, and choose to invest them using a 'pay-it-forward' philosophy to focus on charitable projects that promise to perpetuate a chain reaction of positive growth opportunities for individuals and local communities for generations to come.
 
It is a foundation that empowers citizens to help themselves and those around them.
 
For additional information, please visit http://www.prosperofoundation.org
Contact Address:
Prospero EnFrance (Registration No: W061004154)
info(at)prosperofoundation(dot)org