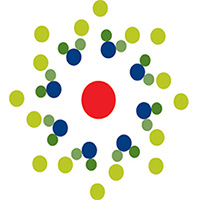 This appointment demonstrates our continuing commitment to quality in meeting the critical bioanalytical needs of our partners
Boston, MA (PRWEB) October 16, 2014
Cambridge Biomedical Inc announces the appointment of Anthony Davis as Director of Quality Assurance.
Anthony brings extensive experience with Quality Assurance and Compliance Systems from working with market leaders in the Life Sciences sector, including global responsibility for Quality Systems for a major biotech company based in Massachusetts.
Dr. John Reddington, Chief Operating Officer for Cambridge Biomedical commented that " Our appointment of Anthony to this position within Cambridge Biomedical demonstrates our continuing commitment to quality in meeting the critical bioanalytical needs of our partners".
Cambridge Biomedical
Since 1997, Cambridge Biomedical has partnered with our clients by providing a diverse range of services from pre-clinical to post market. Including; assay development, optimization, validation and diagnostic testing. Conveniently located to support the North East pharmaceutical development market, yet with a national and global reach. Our personalized project management, approach along with a focus on delivering quality results and regulatory submission ready documentation and rapid turnaround times, ensure we meet our client's product development timelines.