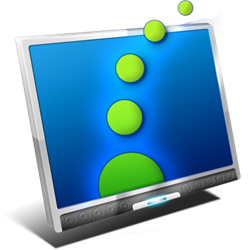 Prior to RDM Jump, IT pros had to manually create a second instance of RDM on the Jump Host via xml and RDP, and even then they couldn't log back to the internal machine. But now, everything happens automatically and IT pros can get more done in less time
Montreal, Canada (PRWEB) October 17, 2014
Just weeks after releasing major new versions of both Remote Desktop Manager(v10) and Password Vault Manager(v6), Devolutions announced today that it has officially launched Remote Desktop Manager (RDM) Jump.
In addition to delivering all of the features and functions of RDM -- which is Devolutions' globally popular all-in-one remote connection, password and credential management platform -- the new RDM Jump goes a step further by enabling IT pros to efficiently manage all of their Jump Host and internal machine sessions through a single data source. At the same time, they can capture both open sessions back to the data source logs.
Furthermore, RDM Jump has been designed with an integrated tool called RDM Agent, which is ideal for IT pros who need to run a PowerShell script on multiple machines, upgrade a script, or carry out other tasks. With a simple double-click, they can open a Jump Host connection, establish a secure channel to jump, and then initiate the open session on the jump destination.
A new blog post on the Devolutions site that introduces the new solution and offers configuration and usage tips and tricks is available at: http://blog.devolutions.net/2014/10/jump-host-made-easy-introducing-rdm-jump.html
"Prior to RDM Jump, IT pros had to manually create a second instance of RDM on the Jump Host via xml and RDP, and even then they couldn't log back to the internal machine," commented Devolutions' founder and CEO David Hervieux. "But now, everything happens automatically and IT pros can get more done in less time. We're always looking for ways to help our community enhance their RDM experience, and RDM Jump definitely does that."
Added Mr. Hervieux: "In addition to thanking my amazing colleagues here at Devolutions for their expertise and hard work, I'd like to thank our community of IT pros who tried RDM Jump beta and gave us invaluable feedback on what they liked, and what they wanted to see improved. We're always listening to our community, and create solutions in response to their needs."
A no-cost 30-day trial is available here.
For additional information including media inquiries, contact Maxime Trottier, Devolutions' Marketing Director at mtrottier(at)devolutions(dot)net or (514) 360-3686.
About Devolutions
Established in 2004, Devolutions is a Canadian-based company located near Montreal, Quebec. The firm currently has over 200,000 users in over 100 countries, and is on a mission to develop innovative enterprise software that helps users cost-effectively, simply and effectively achieve their network management, password management, credentials management and security goals. The firm is also committed to providing exceptional technical support, ensuring an excellent user experience that exceeds expectations, and delivering high performance with superior quality. The firm's current roster of solutions includes Remote Desktop Manager, Password Vault Manager, Remote Desktop Manager Online and Remote Desktop Manager Server.
Learn more at http://www.devolutions.net