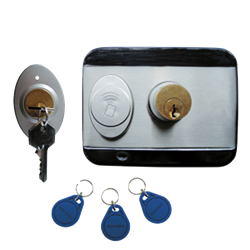 (PRWEB) October 16, 2014
Recently, Locks-Magnetic.com, a leading magnetic lock manufacturer, has unveiled its new range of outdoor magnetic locks. All these high quality outdoor magnetic locks are provided at affordable prices. Up to now, more than 1000 items have been ordered online.
Locks-Magnetic.com has over 200 different versions of useful magnetic locks for sale, and all of its products come in different specifications. The company has been specializing in the lock field for years; its rich experience enhances the level of its designs. The aim of the reliable company is to make online shopping more convenient and efficient for all distributors who are in need of cheap lock items.
The company's senior spokesman says that he is excited to introduce the new outdoor magnetic locks. At the moment, all of them are available at greatly discounted rates. On Locks-Magnetic.com's website, customers don't need to pay much money to get high quality products. The company has recently updated its website in the recent days, because it wants to offer all clients a better shopping experience.
Some details of the company's outdoor magnetic locks are as follows:
Operating voltage: 12VDC
Electronically controlled lock voltage: 9 ~ 18VDC
Quiescent current: ≤ 20mA
Unlock current: 0.3A
Working temperature: (-30 ~ 60) ℃
Operating Humidity: 10% ~ 90% RH
Bolt length: 20mm
Operating Temp: -10~+55℃(14-131F)
Size: 128 * 105 * 59mm
Cover Finish: Anodized aluminum
Lock Finish: Zinc
Armature Plate Finish: Zinc
Weight: 2 KG
About Locks-Magnetic.com
Locks-Magnetic.com is a leading manufacturer of high quality magnetic lock products. With an aim of offering the most affordable and convenient products, the company often announces new innovative products. In addition, it launches big promotions at its one stop website frequently. Customer service is the top priority of this professional supplier.
More details about the company and its high quality products can be found at http://www.locks-magnetic.com/Magnetic/.