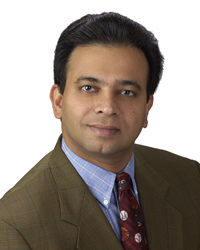 Atlanta, GA (PRWEB) October 15, 2014
With a proven ability to strategically manage costs and improve revenue over the course of his 24 year career working with Fortune 100 companies, Sam will focus on expanding the scope of Smart Devine's advisory services to include his specialties such as Working Capital Improvement, EBITDA Improvement, Cost Reduction, Revenue Acceleration and Optimization of Assets. Sam's industry experience includes Private Equity, Energy, Transportation & Logistics, Aviation, Manufacturing, Retail, Distribution, Technology, International Business, and Startups.
Within that span of 24 years, Datta has been a senior executive and board member for Fortune 100 companies ranging from $200 million to $1.5 billion in yearly revenue. He has managed more than 350 people globally as executives of companies which include hiring, right sizing, and creating new organizations and strategies. Datta has been behind more than 15 acquisitions and integrations as well as performed work for over 200 different companies on various projects at various roles at the company sizes of $50 million to $12 billion in yearly revenue. Datta has maintained executive relationships with more than 50 companies' sizes from $20 million to $15 billion in revenue per year as well as maintained relationships with six private equity firms' sizes from $1 billion to $30 billion in portfolio value and 8 to 150 companies under portfolio management. Datta has also been able to assist in the rise of capital for six different companies and built and sold two consulting companies in the last seven years.
Datta graduated with high honors in the field of Bachelor of Business Administration (BBA) in Accounting from Texas Southern University, in Houston, Texas. He also earned his Bachelors in Commerce from Burdwan University, in West Bengal, India. Currently, Datta participates as a frequent speaker and member of the Institute of Supply Management, as an active member in the local Chamber of Commerce organization, as a presenter of case studies and articles in various organizations, as well as serves as board member for two not for profit organizations and two technology companies. Sam and his family have been residing in the Atlanta suburb for last 21 years.
Smart Devine is proud to welcome Sam Datta to their team and look forward to Datta's contributions and experience.
Smart Devine, provides a full range of accounting, advisory, tax, forensic accounting and litigation services to companies in various industries.
-End-