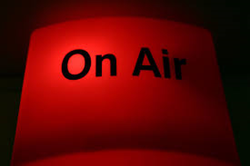 We are excited about all the possibilities and our continued growth
Miami, Florida (PRWEB) October 15, 2014
LiveRes (http://www.live-resume.com) has found a better way to connect employers to qualified job seekers instantly using the very best of technology and social media.
LiveRes now encompasses a 360° spectrum when it comes to the job application process. Businesses that are looking for qualified and experienced individuals now have access to the some of the best people in their respected fields and industries. For people who may be looking for a better opportunity to help businesses reach their goals a lot faster than expected the process has been simplified and made easy for everyone.
The latest addition from LiveRes now provides the opportunity for thousands of recruiters and staffing agencies all over the country to post their jobs listings in order to better aid the companies who work in conjunction with them. This helps to ensure the staffers and recruiters are better equipped when seeking qualified applicants for the companies they work for.
A multitude of features are available which allows the viewing of a qualified individual's profile, resume, and the opportunity to meet them before you actually meet them by viewing their personalized LiveRes video resume.
"We are excited about all the possibilities and our continued growth," says Douglas Cochrane, Managing Member /Co-Founder.
A live Interview with KLOK 1170AM is scheduled for Thursday October 16th, 2014 where LiveRes will sit down with Kurt Steele of the morning show "Tech-Am PowerDrive" to discuss all the latest ventures within the company.
This interview will be heard by over 400,000 daily listeners in the San Francisco / Silicon Valley Area from 5am-7am (PST).
In the upcoming weeks LiveRes will be providing some more additional features:
*Share Button for Facebook, Twitter, and LinkedIn - To promote your Public Board and resume.
*Mobile Applications for iPhone & Android
*Daily Activity Report - To keep you up to date on previous activity
Thousands of individuals and companies nationwide use LiveRes
It's never been easier for top companies all over the world to be able to reach out to qualified candidates.
To find out how LiveRes can help connect you and your future, visit (http://www.live-resume.com)