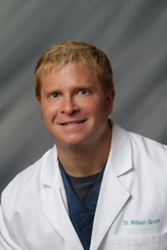 The weather absolutely has an effect on the skin, and it is important to take the seasons into consideration when thinking about skincare.
San Diego, CA (PRWEB) October 16, 2014
A recent article from the Huffington Post talks about the best ways to change everyday skincare routines with the changing weather of fall and winter. Dr. William Groff, an expert dermatologist with Cosmetic Laser Dermatology in San Diego, discusses the importance of changing skincare routines to keep skin in its best condition no matter the season. Fall and winter are also the best times to have certain laser procedures done, such as laser hair removal and laser skin resurfacing.
"In the fall and winter, the air becomes cooler and drier and as a result skin also becomes more prone to dryness, which can cause itchiness and flakiness if not addressed properly," explained Dr. Groff. "It's important to know your skin type and how it reacts to temperature and humidity changes so that skincare products and routines can be adjusted accordingly. An experienced dermatologist will be able to assess an individual's skin and recommend a personalized skincare regimen."
In fall and winter, most people stay indoors more and outdoor activities such as going to the beach are less popular. As a result, sun exposure is kept to a minimum, which makes the cooler seasons the perfect time to have a laser procedure done. Most laser procedures leave skin extremely sensitive to the sun, so it is recommended to cover up and stay indoors after having one. This may be difficult to do in the summertime, but is much easier in the fall and winter.
"Cool seasons in which people tend to stay indoors more and cover up are ideal for having laser treatments done," said Dr. Groff. "Plus, there is the added benefit of being ready for summer when the temperatures start to warm up again. Laser hair removal, laser skin resurfacing, and vein removal treatments are all ideal procedures to undergo during the fall or winter. If a man or woman waits for spring or summer to have a procedure done, they will need to deal with staying out of the sun and recovering instead of going outdoors."
Laser hair removal is especially popular in the fall, as it takes multiple sessions to achieve final, permanent results. If a person starts laser hair removal in the fall, they can be finished with their sessions by summer and enjoy not having to shave every day in order to wear shorts and bikinis. In addition, it is easier to avoid the sun by wearing pants in cooler temperatures.
"The weather absolutely has an effect on the skin, and it is important to take the seasons into consideration when thinking about skincare," said Dr. Groff. "Minor changes such as substituting a heavier moisturizer into the daily routine can do wonders, and during the autumn back-to-school season a lot of people start to think about how to look their best. Seeing an expert dermatologist can help an individual to decide on the best course of action for their skin."
Dr. William F. Groff has been practicing dermatology in San Diego for more than fourteen years and is considered a leader and innovator in the field. Having given over 100 lectures in several countries across the globe, Dr. Groff has a passion for sharing knowledge with others in his profession to promote research and advanced treatment methods. With a unique knowledge of injectable treatments, Dr. Groff travels the country to serve as a key opinion leader and trainer for Allergan INC, the makers of Botox Cosmetic and Juvederm Voluma, as well as Medicis and Merz Pharm. At Cosmetic Laser Dermatology in San Diego, Dr. Groff helps patients achieve ideal cosmetic goals through custom treatment plans developed to address their exact needs.