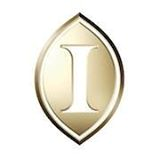 Dallas, TX (PRWEB) October 22, 2014
Dallas-based Shadowmatch USA recently conducted a strategic alignment workshop for Hotel InterContinental® Dallas that focused on gaining insight into management dynamics as well as the culture and behaviors of the teams it works within. Hotel and restaurant management teams must function at a high level of efficiency in order to achieve exemplary customer service and employee engagement, both critical in the hospitality industry.
Hotel InterContinental Dallas engaged with Shadowmatch USA with the intent of accelerating their achievement of these key business metrics. The hotel and restaurant management team utilized the unique Shadowmatch process to identify individual and team behavioral strengths and habits, providing an actionable dashboard of information for optimizing efficiency and productivity within and between its multiple leadership teams.
"Upon our first meeting with Shadowmatch, we realized quickly that the behavioral patterns and insights provided by its system and services would be critical to our organization's immediate and future success," said Stefan Huber, general manager of Hotel InterContinental Dallas. "The strategic team alignment workshop with our senior team and the executive debrief helped us gain team cohesion and strengthened our corporate culture as well as provided a platform for future team and business success."
"The Hotel InterContinental Dallas team is an example of a team that can excel to the next level by using the insight provided by the Shadowmatch system to identify the individual habits and behaviors of the team and produce benchmarks that define the overall team and the strengths of the diversity within it," says Adrian Wood, co-founder Shadowmatch USA.
About Hotel InterContinental Dallas
Combining upscale accommodations with premium amenities like courtesy shuttle service and the city's premier event space, InterContinental® Dallas is an excellent choice for business or leisure travelers. Natural textures inspired by Texas landscape and works by local artists, the hotel is the perfect place to unwind before or after an exciting day in Dallas. The company's website is http://www.icdallas.com/ or call 1-800-386-1592 for more information.
About Shadowmatch USA
Shadowmatch USA, based in Dallas and the exclusive provider and administrator of the Shadowmatch behavioral benchmarking tool in the U.S., is committed to positively impacting individuals and teams to accelerate business performance. The Shadowmatch system and services identify and predict specific employee habits and behaviors responsible for team's success. Armed with these powerful insights, business leaders can better build, manage, develop and deploy their teams and individual employees. Follow our news on Twitter @ShadowmatchUSA or like us on Facebook.