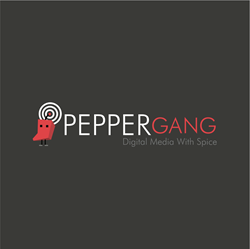 Our internship is an excellent learning opportunity for those considering entering the job market for digital media.
Boston, MA (PRWEB) October 16, 2014
Boston digital marketing agency, Pepper Gang, has announced their search for aspiring marketers to join their growing team. Pepper Gang will be offering positions for digital marketing interns.
Having had many successful internship experiences in the past, Pepper Gang is enthusiastic about welcoming new marketing interns to their team for the fall season. Ideal candidates will share Pepper Gang's passion for marketing, entrepreneurship, and storytelling.
"Our internship is an excellent learning opportunity for those considering entering the job market for digital media," said Stefanie Daneau, Co-Founder of Pepper Gang. "We offer first hand experience with a variety of marketing efforts that will help to assist with the day to day activities for our clients. While we're pleased to be able to provide these opportunities, we're also continuously excited to gain new and fresh perspectives from the individuals we hire."
Pepper Gang is looking for marketing students or recent grads who are looking to learn about:

Marketing projects
Advertising
PR
Social Media
Market Research
Blogging
Email Marketing
For more information about Pepper Gang's internship opportunities, or to submit a resume, please visit their career page at http://www.peppergang.com/about/the-gang/career/
About Pepper Gang:
Pepper Gang is a Boston based digital marketing agency that specializes in creating strong, innovative integrated marketing solutions. The company was born out of a desire to tell each brand's story in a way that compels like-minded consumers to align with the brand. Pepper Gang combines original thinking, creativity, and analysis to propel the growth of each client's customized strategy. To learn more about their services, please visit Pepper Gang at http://www.peppergang.com/