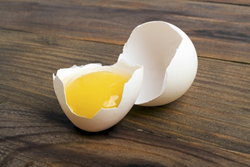 Eggs: This prank is another one that has serious implications for a home's paint
Chicago, IL (PRWEB) October 15, 2014
The Federal Savings Bank knows Halloween presents many opportunities to adorn a new house in affordable, homemade decorations, but there's also the clean up that comes the day after.
In some cases, this doesn't solely mean packing up decorations for next year. If a house is targeted by Halloween pranksters, one will have additional cleaning duties on their hands. Thankfully, restoring a home to its former glory is easy as long as one knows what their doing.
Here are some tips for tackling messy pranks common to Halloween:
Silly String: This product can damage a home's paint because of the dyes it contains. If possible, hose silly string off the house before it dries. If one waits too long, clean up could be more difficult.
Shaving Cream: Stains can result if shaving cream gets on a concrete driveway or a home's paint. Use a combination of laundry detergent and hot water to remove any stains.
Toilet Papering: If one wakes up to find their house or trees are covered in toilet paper, immediately get to work on removing it. Although harmless to a home, toilet paper streamers aren't the most appealing sight, and the material turns to mush when it's wet. Grab a trash bag, a ladder and stick to remove the toilet paper from hard-to-reach places.
Eggs: This prank is another one that has serious implications for a home's paint, so it's best to get to work right away. One wants to clean the mess before the egg becomes baked by the sun. Plus, the shells can lead to scratches in the paint. Start by lightly rinsing the mess with a hose. Do not use a high setting, as doing so will only make matters worse. Continue until the bulk of the egg slides off the house. Follow up with a sponge and warm - not hot - water with dish soap, which will break down the egg proteins.
Keep in mind these pranks are typically carried out at night while one is sleeping, which means one is more likely to run into dried egg, shaving cream and silly string. However, if readers follow the aforementioned steps, then damage can be minimized.
While Halloween is a holiday full of frights, getting a mortgage doesn't have to be a scary experience. Contact The Federal Savings Bank, a veteran owned bank, to learn about first-time home buyer programs and other low rate mortgage options.