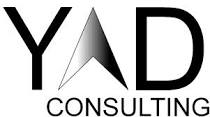 Experience tells us that a company willing to evaluate their processes is able to find efficiencies in all aspects of their business
Nashville, TN (PRWEB) October 16, 2014
YAD Consulting, a woman-owned, veteran-owned company with over 120 years of international experience in project controls management, estimating management, cost engineering, construction management, and planning and project management, is excited to be partnering with Copperweld Manufacturing to complete a Lean Event for profit optimization.
Copperweld Manufacturing, the undisputed worldwide leader in bi-metallic conductor technology for over 100 years is also a veteran-run business. Spanning the entire globe, Copperweld has manufacturing, marketing, sales and research offices in over 80 countries. They have partnered with YAD Consulting to complete an analysis of their manufacturing processes.
"We are very excited about going through a Lean Event with our client, Copperweld, with operations in Brentwood and Fayetteville, TN", says Michael McCracken, Chief Technology Officer and leader of the Lean Event. "Experience tells us that a company willing to continually evaluate their processes in depth, is able to find more efficient and effective ways to operate that improve all the aspects of the business - not just the production phase".
Working with a key person from every section of the production process, including sales, supply, production, packaging and delivery, the process will deliver a value stream map of a product. "We expect this event to deliver opportunities for improvement in the production of not only that particular product, but also bring to light ways to affect profits in other processes", says Erin Coleman, President of YAD Consulting.
YAD Consulting's program management consultants are experts in their field with a combined 120 years of experience in the engineering and construction field. A top tier service provider focused on project planning, management, and execution consulting services for successful project delivery, YAD Consulting supports their customers through the implementation of current technology and industry proven PM/EPC/CM methods, processes and procedures.
For more information, visit yadconsultingllc.com.