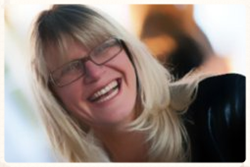 Discover forward-thinking, pro-American Swiss wealth managers.
Brütten, Switzerland (PRWEB) October 15, 2014
Where Americans are Welcome (WAAW) has launched a new website Americanswelcome.ch aimed at American investors domiciled in the United States and abroad. "International diversification is not only considered prudent, it is often a necessity for globally active individuals, families, companies and institutions," says Anne Liebgott, CEO.
Despite the clampdown on undeclared assets held with Swiss banks in the past, estimates suggest that Switzerland is set to maintain its position as the global market leader for wealth management in the foreseeable future with a share of 25% in 2017 according to the Swiss Bankers Association in Switzerland.
With the world increasingly in turmoil, Switzerland's neutrality since 1515, the country's long-term political and economic stability and its continuous AAA-ratings from the world's leading rating agencies, the strong little nation in the heart of Europe enjoys a unique atmosphere of stability and security. "Switzerland is considered to be a safe place in an unsafe world," Anne says.
Many Swiss banks continue to order their American clients to close their accounts and take their funds elsewhere fearing legal entanglements and a regulatory nightmare. However, an increasing number of forward-thinking, pro-American Swiss wealth managers have registered with the Security and Exchange Commission in the United States to be able to serve American clients, playing by the rules.
The most entrepreneurial-spirited SEC-registered Swiss wealth managers provide easy access to their services on WAAW. Interested investors and business partners can easily find and research Swiss wealth managers dedicated to U.S clients, from the large bank-related institutions to smaller boutique-style companies. Lawyers, tax advisers and trust specialists are also present on WAAW, a section on Swiss lifestyle rounds up the information provided. Anne explains, "While bank accounts can often be opened without leaving home, we also organize travel programs, itineraries and conferences for Americans coming to Switzerland looking for wealth management solutions, so they can discover and enjoy the touch and feel of Switzerland's unique environment firsthand."
Visit americanswelcome.ch and follow WAAW on Facebook, Twitter and Linkedin.
WAAW is an independent and unbiased research platform based in Brütten, Switzerland and does not analyze, compare, recommend, prefer, solicit or discourage any particular listed Swiss SEC-registered investment adviser, other service provider or wealth management-related product.