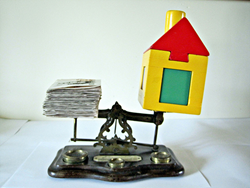 "We are happy to support Realty411 Magazine and contribute to the education presented at this event," said Jaime Raskulinecz, CEO, Next Generation Trust Services.
Roseland, NJ (PRWEB) October 16, 2014
Matthew Zidow, the operations manager of Next Generation Trust Services, will present "How to Purchase Real Estate in Your Retirement Plan" at the Long Island Real Estate Expo on Saturday, October 25, 2014. His seminar will cover IRA basics and the ins and outs of investing in real estate through a self-directed IRA. The free event, sponsored by Realty411 Magazine, will be held at Upsky Hotel & Resort,110 Moto Parkway in Hauppauge, New York from 9:00 a.m. to 5:00 p.m. and runs on both Saturday and Sunday.
The theme of the weekend is "How to Avoid Spooky Real Estate Transactions" and includes networking, exhibitors, and seminars about successful real estate investing and building retirement wealth through real estate. Industry professionals, REITs, and investors from around the country are expected to attend. Registration is online at Eventbrite at http://bit.ly/1sdoqny.
Next Generation Trust Services, which administers self-directed retirement plans, will also be an exhibitor at the two-day event; Zidow will be available to answer questions for attendees throughout the weekend about the many nontraditional investments allowed in self-directed IRAs. Real estate is among the most popular alternative assets within these plans and may include residential or commercial properties, vacation homes, raw land, farm land, warehouses, and rehabs. As the third-party administrator, Next Generation provides comprehensive account administration and transaction support, and offers education and guidance to investors on the various options and benefits of self-direction as a retirement strategy.
Realty411 Magazine is a free print and online resource guide developed to assist investors in the acquisition, management and growth of their real estate portfolios, and is an advocate for education. For more information about the magazine, its sister titles, and Realty411's nationwide expos, visit realty411guide.com.
To learn more about self-directed retirement plans, visit http://NextGenerationTrust.com or contact the transaction specialists at Next Generation Trust Services at (888) 857-8058 or Info(at)NextGenerationTrust(dot)com.
About Next Generation Trust Services
Next Generation Trust Services (NGTS), headquartered in Roseland, New Jersey, is a professional third-party administrator of self-directed retirement plans. NGTS provides education, administrative support, and account maintenance to individuals interested in self-directing their retirement portfolios with a wide variety of investments that are not typically found in an IRA, such as real estate, precious metals, notes and mortgages, private placements, accounts receivables, limited partnerships, hedge funds, and much more. Next Generation Trust Services serves clients globally via its website, http://www.NextGenerationTrust.com. For more information on self-directing a retirement plan, call 973-533-1880, 888-857-8058, or e-mail Info(at)NextGenerationTrust(dot)com